March Means "Hello Spring" AND the Start of Pressure Washing Weather
So, how is your house looking as winter transitions to spring? Are the gutters full of leaves? Does the siding on the shady side of the house have a different color than the rest of the house? Does it look like someone painted black streaks on your sidewalks?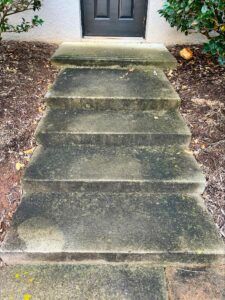 If you answered "yes" to any of the questions above, its time to contact Complete Power Wash in Hagerstown, MD for a thorough exterior cleaning.
Contact them now for two reasons. The first is that you can schedule these cleaning experts on your time frame and not have to pick from open spots on the schedule. The second reason is your home will be beautiful in time for the green grass and colorful blooms to add the finishing touches.
When it comes to pressure washing homes and businesses, the CPW techs are the Tri-state-area experts. Their services include house washing; gutter, concrete, deck and fence cleaning; and graffiti removal.
Great Things About the Month of March
In addition to the start of spring, March is Women's History Month. Consider these special days in March and great things from the Old Farmer's Almanac. Go to this link for a list of events in Hagerstown, MD in March of 2023.
Special March Dates
March 8: International Women's Day. Click here to learn more about this celebration.
March 12: Daylight Saving Time begins at 2:00 

A.M.

 Don't forget to "spring forward" and set your clocks ahead one hour.
March 17: St. Patrick's Day. Read more about about the traditional Irish holiday known as St. Patrick's Day.
March 20: The vernal equinox, marking the beginning of spring in the Northern Hemisphere, occurs on Monday, March 20

.

On this day, the Sun rises due east and sets due west.
March 22: World Water Day brings attention to the need for safe drinking water for nearly one-third of the earth's population. Click here to help solve this issue.
March 25: Click here to learn about Maryland Day.
Getting Outdoors in March
Contact CPW for Spring Pressure Washing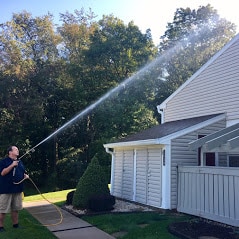 Contact the Complete Power Wash office to schedule a pressure washing appointment. You can do so by clicking here, call 301.842.220 or email sandy@completepowerwash.com.
The CPW techs are the local pressure washing experts in house washing, roof cleaning and deck and patio cleaning. They use the softwash technique of gentle water pressure and environmentally-friendly detergents. Softwash is the safest way to pressure wash, guaranteeing no damage to your home or property.
Click here to see a gallery of Complete's pressure washing work in the greater Hagerstown, MD area. The professional pressure washers also clean residences and commercial buildings in nearby Frederick County, Greencastle, PA and Martinsburg, WV. They are also experts in industrial power washing.