Contact CPW to Answer Your Pressure Washing Questions
Contact the Compete Power Wash staff for answers to your pressure washing questions. They love educating clients and potential clients about why the softwash technique is the BEST pressure washing approach. Professional cleaners can be trusted to to pressure wash your property in the safest manner.
Complete Power Wash is a professional pressure washing company. Their techs serve the greater Hagerstown, MD area, including parts of West Virginia and Pennsylvania. Click here to read about our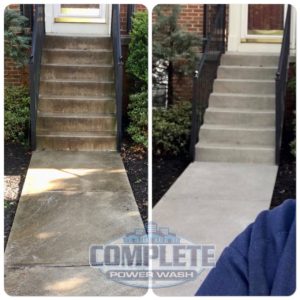 owners, experience and service area.
Ready for an estimate? Jump over here and provide the staff with some information that they'll need to give you an accurate estimate for your pressure washing experience. This is also a great opportunity to ask questions about their services.
Complete's Pressure Washing Services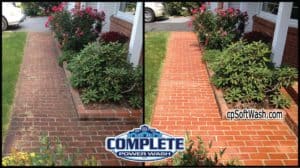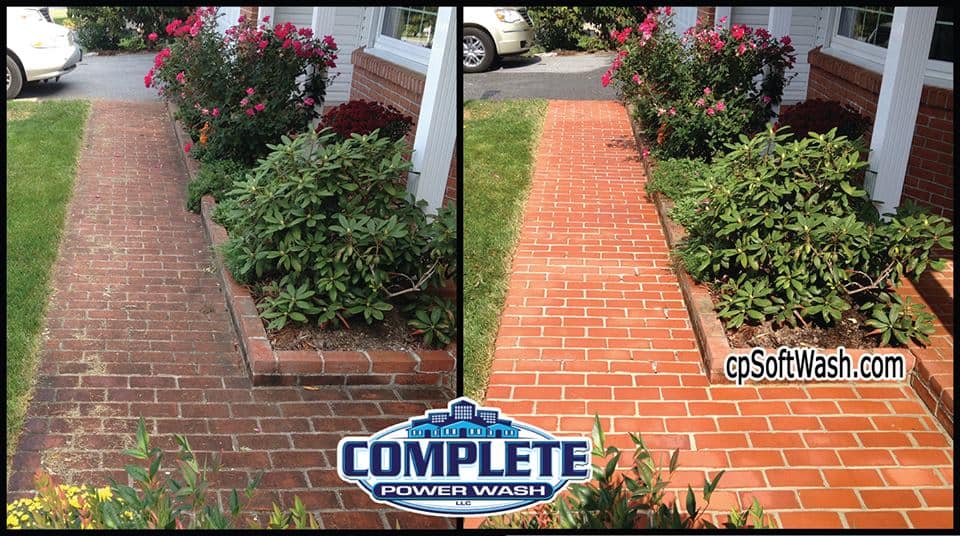 House washing and roof cleaning are among the pressure washing services offered by CPW's cleaning experts. Beyond this, they will entertain special washing projects, and are trained in commercial and industrial power washing. They even remove graffiti and clean church steeples.
Click here to see a gallery of the CPW pressure washing work. Contact the office if you still have questions about the company's work or would like to schedule a pressure washing appointment.
Pressure Washing Customer Testimonials
"Very professional, prompt, and thorough. I didn't realize how dirty our house, roof, and sidewalks were until Complete Power Wash cleaned them all!" –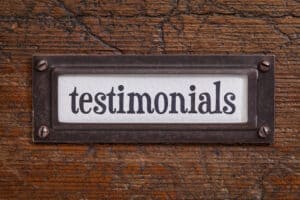 Jennifer H.
"The crew from Complete Power Wash did an excellent job on our roof and siding. So nice to come home to a clean house! Great people to work with!"   – Barry M.