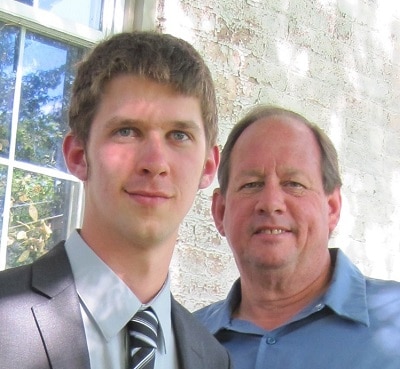 Meet Zach and Tim Fields, Owners of Complete Power Wash
A Family Pressure Washing Business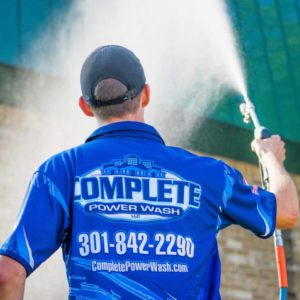 Complete Power Wash LLC is a Pressure Washing company that serves the greater Hagerstown, MD area, including parts of West Virginia (Martinsburg) and Pennsylvania (Waynesboro, Greencastle). The company began offering pressure washing services in 2007 when Tim, Sandy and Zach Fields of Clear Spring, Maryland realized there was a need for a professional exterior cleaning company in the area.
The family-owned business specializes in the softwash technique, which combines low water pressure and environmentally-friendly detergents to ensure an effective, yet safe technique to cleaning all exterior surfaces.
Tim's background as a building contractor in the greater Hagerstown, MD area, coupled with Zach's keen eye for detail and attention to customer satisfaction, means that Complete Power Wash clients will receive nothing less than the finest service available. Our team is among the best in the pressure washing business in the area. To read our expert advice, click on our blog.
Our Services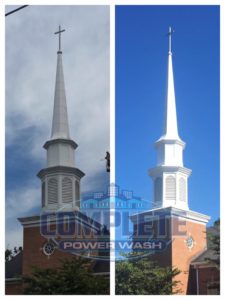 Among the residential pressure washing services offered by the Fields are siding cleaning, roof cleaning, deck and patio cleaning. Beyond this, they will entertain special washing projects, and are even trained in commercial and industrial power washing. They even clean church steeples.
If you would like to see a gallery of our work, click here.
In addition to their commitment, Tim and Zach are both very active in the community.
Take Their Word on it
Customer Testimonial: "Amazing customer service! I hired Complete Power Wash and crew for my relatives house wash and the results were amazing. Communication and customer service is key, and they went above and beyond. I will definitely use them again."   – Joe Devenow
To read our expert advice on pressure washing in the greater Hagerstown, MD area, click here for our Complete Pressure Washing Blog posts.
Our Service Area
Our pressure washing techs serve: Big Pool MD 21711 | Boonsboro MD 21713 | Brownsville MD 21715 | Cascade MD 21719 | Cavetown MD 21720 | Chewsville MD 21721 | Clear Spring MD 21722 | Fairplay MD 21733 | Funkstown MD21734 | Gapland MD 21779 | Hagerstown MD 21740 | Hagerstown MD 21742 | Hancock MD 21750 | Keedysville MD 21756 | Maugansville MD 21767 | Rohrersville MD 21779 | St. James MD 21781 | Sharpsburg MD 21782 | Smithsburg MD 21783 | Williamsport MD 21795 | Falling Waters WV 25419 | Mercersburg PA 17236 | Greencastle PA 17225 | State Line PA 17263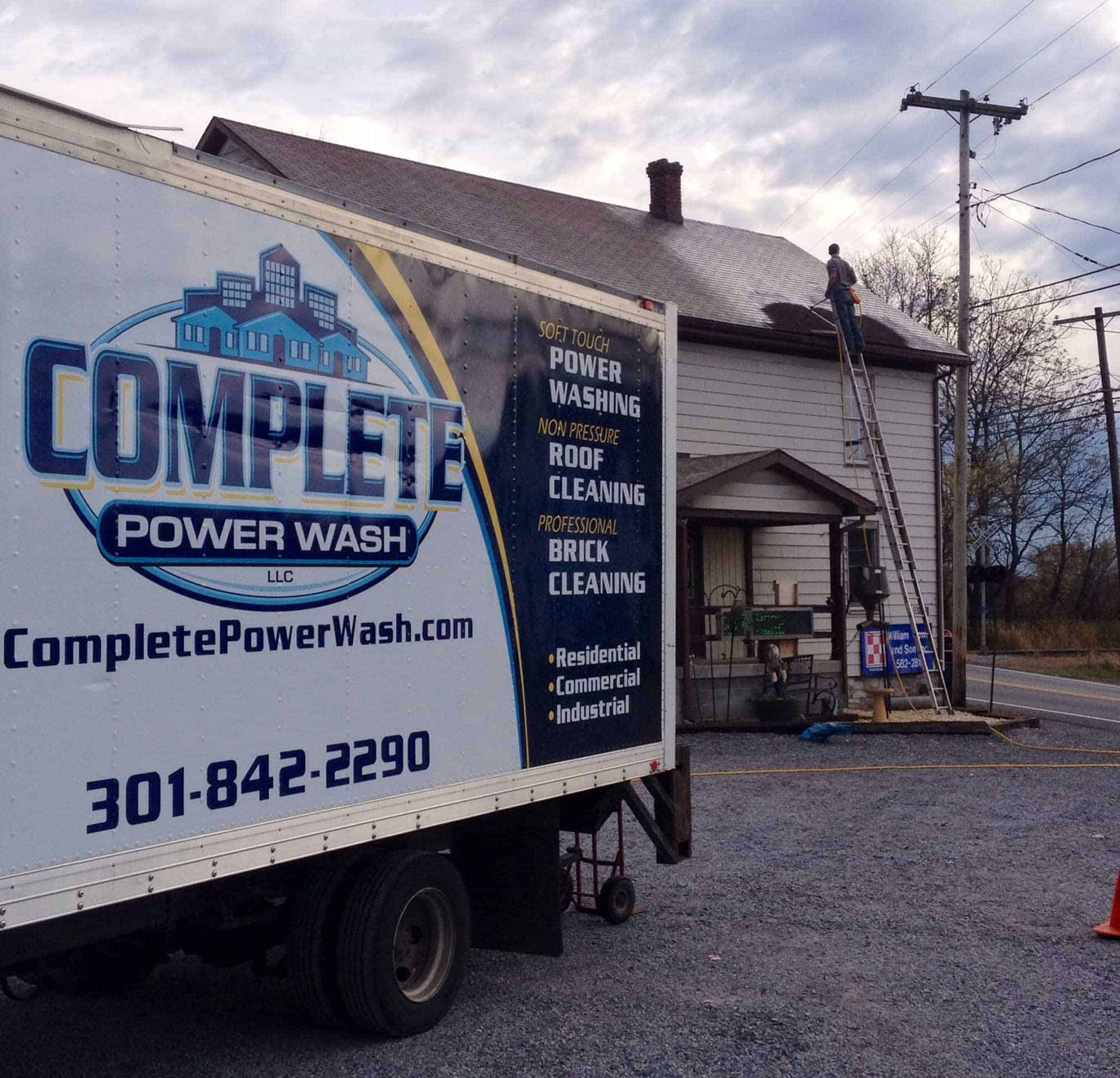 Learn more about these other Fields family businesses! We have you covered for Websites, Signs, logos, printed design pieces, anything you need to market your business! Visit Sign2Day.com to learn more. Need a dumpster rental for your next big cleanup job? Visit us at Blue Box Rental.