Christmas gatherings are in the works but is your house clean and ready?
Christmas gatherings — including parties and open houses — can be a fun way to celebrate "the most wonderful time of the year." But getting the house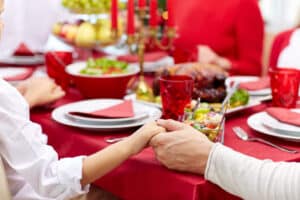 ready is another story. Luckily, the late stretch of good weather means Complete Power Wash has some open dates for pressure washing before Santa arrives. That way the lights will be brighter as they reflect off a clean house, sideway, driveway, gutters, etc….
Contact Complete Power Wash in Hagerstown, MD right away to schedule a professional cleaning tech, or do so by calling the office at 301.842.220. The CPW email address is sandy@completepowerwash.com. The Complete techs are experts in house washing, roof cleaning and deck and patio cleaning. Click on this link to connect to the Complete Power Wash gallery.
Just imagine your guests walking up on freshly pressure washed walkways leading to a house that looks like it was just built a week before the event. The party will be off to a great start before the front door opens and host shouts, "Merry Christmas!"
Ideas for a Perfect Christmas Party
Did you decide to be the one in the friend group to host this year's holiday event? If so, read all about planning the perfect Christmas party. The link includes a checklist of theme suggestions, party games and activities, such as gift relays, gingerbread house competitions and karaoke. Just imagine an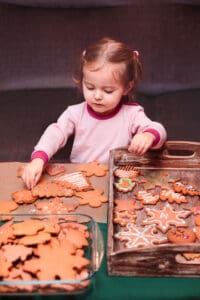 evening of fun, eggnog, singing, laughter and memories that will last a lifetime. It could make your gathering the event of the year.
Christmas Traditions
This is the perfect time of year to make memories. Some of the traditional holiday traditions are easy to name, such as:
Watching Christmas movies
Cutting down a live tree and decorating it
Driving to look at Christmas lights
Making and decorating Christmas cookies
Putting up Christmas lights
But if you want to add to this list, click on this link for some new Christmas traditions. These are memories that will last forever and can make for great photos to share with friends on social media.
Contact CPW NOW for Pressure Washing in 2021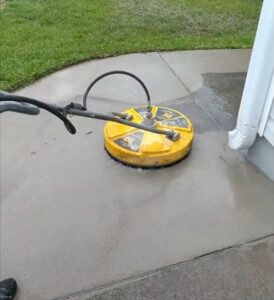 Click here to contact us with questions or to schedule a pressure washing appointment. Remember, our availability is limited based on the weather and the calendar.
Complete Power Wash does gutter cleaning, house washing and general exterior cleaning in the Tri-State area of Maryland, West Virginia and Pennsylvania. This includes (in Maryland) Clear Spring, Hagerstown, Hancock, Williamsport, Smithsburg, Sharpsburg, Myersville, Boonsboro, and Keedysville. In West Virginia, CPW's cleaning techs serve Falling Waters, Marlowe, Martinsburg, Berkeley Springs, Hedgesville and Shepherdstown. They serve Greencastle, State Line and Waynesboro residents and businesses in nearby Pennsylvania.