This is time of year is for Halloween fun, November plans and cleaning leaves from your yard AND your gutters.
The kids are getting ready. They are picking out their Halloween costumes and dreaming of a night of trick-or-treating. No doubt those dreams are filled with lots of large candy bars and very few boxes of raisins. Soon after that, families will be filling their evenings and weekends with Fall plans in the greater Hagerstown area, when they aren't raking leaves. To quote Jim Gaffigan, "Don't the leaves look so pretty before they fall to their death?"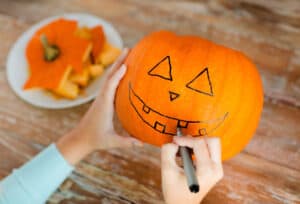 The problem isn't when the leaves fall to the ground, it's when they fall into your gutters and cause issues for your home and your family. Complete Power Wash techs clean gutters and can handle all the exterior cleaning on your Hagerstown, MD-area home. These cleaning experts can make sure your gutters and the rest of your property are safely pressure washed.
"Why Should I Care if I Have Clean Gutters?"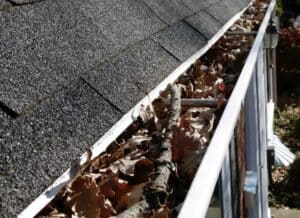 Clean gutters work properly. Dirty gutters do not work properly. This is simple, but how many homeowners think about their gutters and what's on the inside? And how many think about what happens to rain water and melting snow that backs up in clogged gutters?
The cleaning professionals at CPW know that mold, mildew and other fungi lead to health risks, such as severe allergies, that result in respiratory illness. The triggering of an asthma attack is the most dangerous possibility. The more severe asthma cases can cause hospitalization or even death.
Misdirected rain water can also damage your home's structure. The wood behind the gutters can rot. The house's exterior walls can be damaged. And, if the water continues to pool around the base of the house, the foundation can be compromised, causing thousands of dollars of damage.
November Activities in the Greater Hagerstown Area
The Tri-state area generally has mild days and chilly evenings in the Fall. It's the perfect time for sweatshirts and hot cocoa. It's also a great time for you to enjoy outdoor activities when weather permits and indoor activities when it doesn't. Click here to see the schedule of November events you can enjoy, knowing you have clean gutters and peace of mind this Winter and into the Spring.
Contact CPW Today for Clean Gutters Tomorrow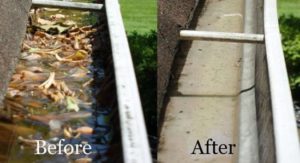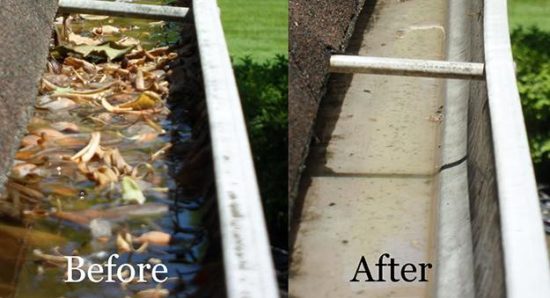 Click here to contact Complete Power Wash for clean gutters and to schedule a pressure washing appointment. You can also contact the Hagerstown, MD office at 301.842.2290 or email sandy@completepowerwash.com.
Complete Power Wash pressure washing techs use the softwash technique to safely clean every surface. They are the experts in house washing, roof cleaning, and deck and patio cleaning. They are also trained in commercial and industrial power washing.