October is upon us and it's a great time to be outside for work and play.
We're closing out September and entering October, which means fall is here and the work that comes with it. Thankfully, it's not all work and no fun, because pumpkin patches and other outdoor activities are encouraged during the lingering pandemic. So, let's make that list of weekend to-dos, and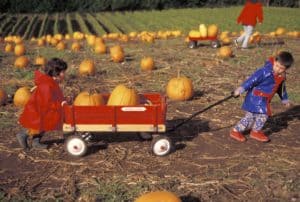 plan a balanced approach of work and fun during the cool, October days. We've provided a list below that may help in building your own.
And, if one of your list items is "exterior house washing," you can count on us.
Connect with us you need pressure washing done at your Tri-state area home. Our pressure washing experts use the softwash technique to clean just about any surface on the exterior of your home or business. Softwash is the best and safest way to pressure wash. The right amount of water pressure and environmentally-friendly detergents keep building materials from harm. Our professionals have years of experience and training to restore your home to its original beauty.
Our Pressure Washing Services
Complete Power Wash techs are the local pressure washing experts in house washing, roof cleaning and deck and patio cleaning.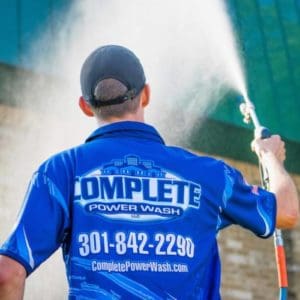 You will love the way your home looks after our techs get to the root of the problems that cause the growth in the first place. That problem is usually a moisture-induced fungus that needs to be neutralized through an effective pressure washing process. The result is a clean house now and one that will stay cleaner for much longer than a typical cleaning.
To schedule us for an October pressure washing appointment, contact the Complete Power Wash office in Hagerstown, MD. Contact us here or call us at 301.842.220. Our email address is sandy@completepowerwash.com.
Fall To-Do List
With fall being a busier season, we think this checklist is a great way to be ready for the shorter days, colder nights and holidays that are on the horizon.
Here is the list. For even more suggestions, click on the link to get all the details.
Clean and store summer gear

Set up a family calendar
Clear the way for easy weeknight dinners
Share your backyard harvest from your garden
Clean carpets and floors
Organize for back to school
Check emergency kits
Make sure the holiday decorations are organized and ready to use
Schedule "do-nothing" and "fun" time for fall
Clean and organize storage places, such as the basement or garage
Finish up outdoor projects, such as landscaping
Check your home for signs of pests and places they can enter
BONUS: Make sure siding, gutters and sidewalks are cleaned by a professional pressure washing company.
To read all the details about this list, click here to link to the article from HOUZZ.
Our Service Area in the Tri-state Area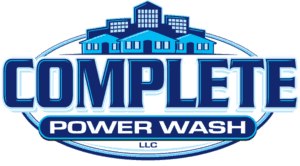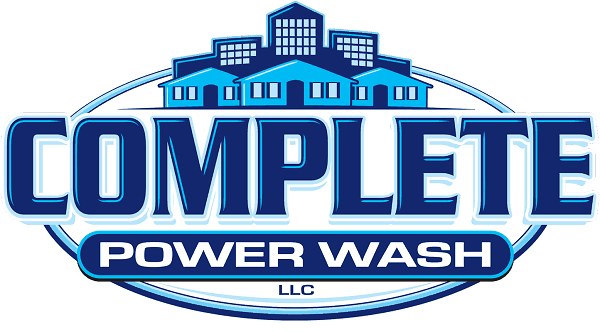 Complete Power Wash does gutter cleaning and general pressure washing in the entire Tri-State area of Maryland, West Virginia and Pennsylvania. This includes (in Maryland) Clear Spring, Hagerstown, Hancock, Funkstown, Williamsport, Smithsburg, Sharpsburg, Myersville, Brunswick, Boonsboro, Keedysville, Middletown, and Burkittsville. In West Virginia we serve the communities of Falling Waters, Marlowe, Martinsburg, Berkeley Springs, Hedgesville and Shepherdstown. In Pennsylvania, we serve State Line, Greencastle and Waynesboro residents and businesses.