The Complete Power Wash staff hopes you have a safe Memorial Day Weekend.
Memorial Day is the unofficial start to summer and a great time of the year for fun and relaxation.
The upcoming Memorial Day holiday is about remembering those who have served, especially those who gave all so many could live free while pursuing happiness. It will also be about remembering when things were different in our world. After several years of disruption to public life, the pageantry of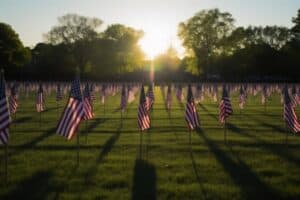 parades, ceremonies and large gatherings of loved ones will once again mark this summer kickoff.
Keep scrolling to read several interesting facts about this patriotic holiday. Click here for a list of all the Memorial Day events in the greater Hagerstown, MD area.
A Clean Property and Summer Fun
Hiring a professional pressure washing company to clean your property may be the best decision you make when it comes to having fun this summer. "What?" is likely your response at this point. Fun often starts once the work is done. Cleaning the inside of the house is tough enough. Cleaning the outside is a job that often gets put off until the party guests have already rsvp'd. 
The professional pressure washing techs at Complete Power Wash in Hagerstown, MD aren't available to dust and vacuum, but they can help restore the beauty to your home's exterior. They are the local experts in house washing, roof and gutter cleaning and deck and patio cleaning. The techs also have the knowledge to safely clean just about anything around your residential or commercial property. They use the softwash technique of gentle water pressure and environmentally-friendly detergents. Softwash is the safest way to pressure wash, guaranteeing no damage to your home or property. The detergents are also safe for plants, trees and your lawn.
Schedule Your Pressure Washing Appointment Today
Contact the Complete Power Wash office to schedule a pressure washing appointment. You can do so by clicking here, calling 301.842.220 or emailing sandy@completepowerwash.com.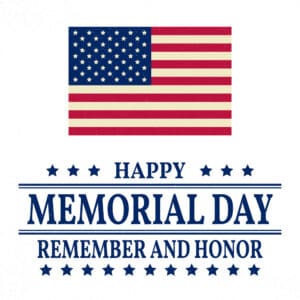 Click here to see a gallery of Complete's pressure washing work in the greater Hagerstown, MD area. The professional pressure washers also clean residences and commercial buildings in nearby Frederick County, Greencastle, PA and Martinsburg, WV. They are also experts in industrial power washing.
Memorial Day Facts
Did You Know: Memorial Day is Monday, May 29, 2023. The holiday began after the American Civil War in 1868, when the Grand Army of the Republic, an organization of Union veterans established it. It was originally called Decoration Day, because the citizens were encouraged to decorate the graves of those who died in the war. By the 20th Century, competing Union and Confederate holiday traditions merged and Memorial Day honored all Americans killed while in military service.
Read more about the Memorial Day holiday here or to read Memorial Day quotes.
"On this Memorial Day, it is right for us to remember the living and the dead for whom the call of their country has meant pain and sacrifice. A grateful nation is in their debt." – President Lyndon B. Johnson, 1966
From everyone at Complete Power Wash in Hagerstown, MD, we say "thank you" for all who have served.