March brings St. Patrick's Day, Spring and Pressure Washing Weather
Going from February to March on the clock happens in seconds. But in many minds, it's a huge leap forward toward the spring weather and outdoor fun. And everyone thinks of fun differently, because everyone is in a different stage of life. Some think about warm days and laying by the pool. Some think of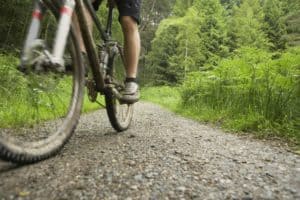 vacationing, usually to a place with a pool. Pools are popular! Still others are thinking about working in the yard to get the house looking great.  And it's not just about the result, it's about the journey.
For those who love weeding, planting and making their house a showcase in the neighborhood, we want to help. Our softwash pressure washing technique will safely wash away the dirt, grime and nastiness from at least the last six months. The gentle, environmentally-friendly detergents are safe for plants ready to bloom. The soft water pressure won't hurt landscape that is tight to the home. Our softwash experts and your green thumb will have the neighbors green with envy. Complete Power Wash trains each tech to clean correctly and clean up the work area for a beautiful zone.
Spring Starts on March 21st
Did You Know that Spring refers to the season of rebirth, rejuvenation, renewal, resurrection and regrowth. Swedish meteorologists define the beginning of Spring as the first occasion on which the average daytime temperature exceeds zero degrees Celsius for seven consecutive days. Because of this, the date varies with latitude and elevation.  In Persian culture the first day of Spring is the first day of the first month (called Farvardin) which begins on March 20th.
But before you usher in the green of Spring, celebrate the life of St. Patrick with some green accessories.
St. Patrick's Day Trivia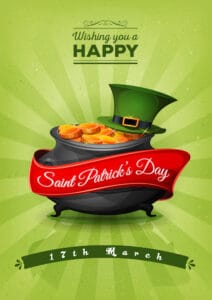 Did You ALSO Know that Saint Patrick's Day is also known as the Feast of Saint Patrick? The cultural celebration is held on March 17th, the traditional death date of Saint Patrick (c. AD 385–461). He is regarded as the foremost patron saint of Ireland. Saint Patrick's Day was made an official Christian feast day in the early 17th century and is observed by the Catholic Church and other church denominations. The day commemorates Saint Patrick and the arrival of Christianity in Ireland.
Contact Us for Spring Pressure Washing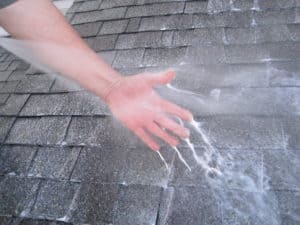 Click here, call 301.842.220 or email sandy@completepowerwash.com to connect with our Hagerstown, MD office staff. Our techs serve the Tri-state area of Maryland, West Virginia and Pennsylvania. They are experts in house washing, roof cleaning and deck and patio cleaning.