The winter temperatures are in full force, but warmer weather is coming as we inch closer to spring.
For those that just weather the winter weather, the good news is that we are more than one-third of the way to spring. The good news is that there is time to plan for an early 2021 pressure washing appointment. "Why should I worry about getting a pressure washing appointment now?" you might be asking. Before you know it, spring weather will lead to spring gatherings and our techs will be busy, because most people call us AFTER the weather breaks. So before the warmer weather makes the nightly forecast, get your name on our schedule.
Contact Us Now and Enjoy February Celebrations
Have you ordered the flowers and made the dinner reservations? Okay, you do have a few days to get this under control. Even if your not into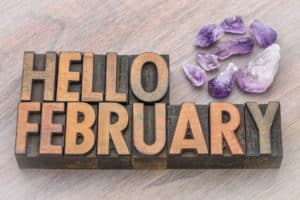 celebrating Valentine's Day, there are plenty of things to enjoy (see below) about the second month of year. We'll make it easy for you with just a few clicks. Click here, call 301.842.220 or email sandy@completepowerwash.com to connect with our office staff. Our techs are experts in house washing, roof cleaning and deck and patio cleaning.
Click below to learn more about the February celebrations.
February Highlights
American Heart Month – Get a physical, eat better and get more exercise.

Black History Month – Take time to learn about African-Americans who helped make the United States a great country.

Women's History Month – Learn about the women whose accomplishments made them role models for young girls.

Lincoln's Birthday (the 12th) – Abraham Lincoln was the 16th President of United States who led the country through the Civil War. 

Valentines Day (the 14th) – Time to celebrate the great American love story.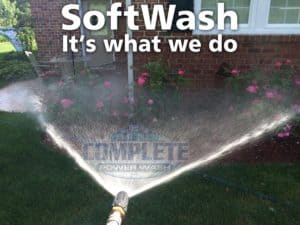 To learn about more February celebrations, click here.
Softwash to Keep Your Property Safe
Pressure washing damage can be costly, because replacing building materials is never cheap.
Softwash is the technique true pressure washing professionals use on even the toughest buildup. Complete Power Wash's cleaning professionals are trained in the best way to use softwash. Our techs use "just the right water pressure," combined with gentle, environmentally-friendly detergents. These detergents are used to weaken the grip of dirt, mold, mildew and other natural elements. Once the detergent takes affect, the technician can gently wash away the grime. Softwash can even be used to remove graffiti and  limits the mess that most amateur power washing companies leave behind.
Homeowners do not want to pay good money and have more of a mess. Click on this link to see pictures of our pressure washing work.