Schedule a house washing before family and friends start arriving for the holidays in about three weeks.
Time is running out. Are the Christmas decorations up? Are the presents purchased and wrapped? Don't forget to make it to some of the great events around the greater Hagerstown, MD area (see the link below). Now, there probably isn't much time to get the exterior of your house looking sharp for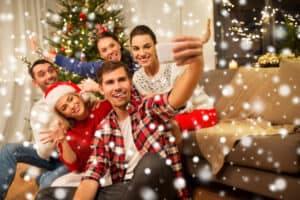 those guests that you've invited for the Christmas and New Year celebrations. The good news is that you only need about 15 minutes for that if you decide to contact the pressure washing professionals at Complete Power Wash.
Contact the office today for one of the last available appointments of the year. You can click here, call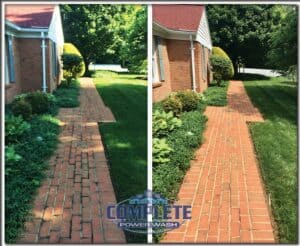 301.842.2290 or email sandy@completepowerwash.com to reach the Complete Power Wash staff in Hagerstown. They are the area's professionals for house washing, roof cleaning, deck cleaning and restoration, and sidewalk and driveway cleaning.
Then start thinking about what you can do with the extra day you now have because you won't have to clean your home's exterior. Below are a few ideas that can help make this a special holiday season.
Christmas Traditions
This is the perfect time of year to make memories with family and friends. Some of the holiday traditions are easy to name, such as:
Watching Christmas movies
Listening to a Christmas concert
Making Christmas decorations
Cutting down and decorating a live tree
Looking at local Christmas lights
Making Christmas cookies
But if you want to add to this list, click on this link for some new Christmas traditions. These are memories that will last and can make for great photos. Keep them for yourself or share with others on social media. Click here for a list of December events in the Tri-state area to add to the Christmas fun.
If you're more into sitting in front of the screen as the temperature drops outside, here is a list of great holiday movies:
A Muppets Christmas Carol
The Grinch that Stole Christmas
Love Actually
Home Alone
Miracle on 34th Street
It's A Wonderful Life
Click on this link to get a complete list of the top 100 Christmas movies from the Rotten Tomatoes website.
Christmas Quotes
"The best way to spread Christmas cheer is singing loud for all to hear." – Buddy the Elf

"I will honor Christmas in my heart, and try to keep it all the year." – Charles Dickens

"Gifts of time and love are surely the basic ingredients of a truly merry Christmas." – Peg Bracken

"Blessed is the season which engages the whole world in a conspiracy of love." – Hamilton Wright Mabie