When hiring someone to pressure wash your home, roof, gutters or sidewalks, going cheap can sometimes cost more than just a few dollars.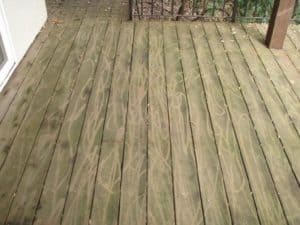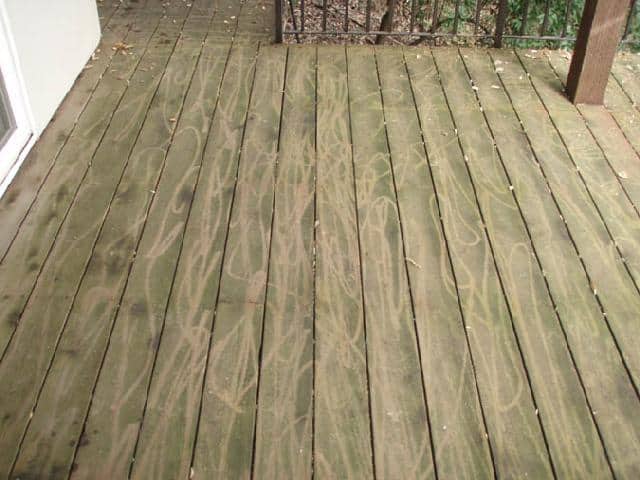 When people hire a "cheap" or "inexpensive" pressure wash company, they generally get what they pay for, which is NOT good. Sometimes it looks a little cleaner, but not quite as good as the customer expects. Sometimes it's worse, especially when the novice uses too much pressure and causes damage to the surface (as in the photo here).
And while we do compete against pressure washing companies that offer "cheap prices," we know that our experience and commitment to customer satisfaction will be the best decision for homeowners in the Tri-State (Maryland, Pennsylvania and West Virginia) area. We simply think customers should get the best service for a fair price.
Our techs have years of experience in cleaning all kinds of surfaces. The estimator and the techs make sure you understand what to expect and that the results match up with that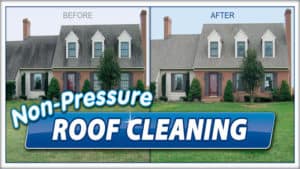 expectation.
Contact Complete Power Wash owner Tim Fields today at the company's Hagerstown office. He can explain the benefits of using a company that features the softwash technique of gentle detergents and low water pressure to get the pressure washing results. This technique is best for cleaning without damaging surfaces or removing paint or other finishes.
Complete Power Wash does gutter cleaning and general pressure washing in the entire Tri-State area of Maryland, West Virginia and Pennsylvania. This includes (in Maryland) Clear Spring, Hagerstown, Hancock, Funkstown, Williamsport, Smithsburg, Sharpsburg, Myersville, Brunswick, Boonsboro, Keedysville, Middletown, and Burkittsville. In West Virginia we serve the communities of Falling Waters, Marlowe, Martinsburg, Berkeley Springs, Hedgesville and Shepherdstown. In Pennsylvania, we serve State Line, Greencastle and Waynesboro residents and businesses.
We look forward to hearing from you, so click here to contact us with a question or to schedule an appointment via email or phone.