Celebrate National Family Fun Month by enjoying your family while we pressure wash your Hagerstown, MD-area home.
We enjoy fun as much as anyone in the Tri-state area.We also enjoy our work, because changing a house from dirty to clean is what gets us up and moving every day. There is only one thing we like more. We like pressure washing homes when we know that homeowners are having a good time, as we restore their home to its former glory!
We want to do that for you while you're out celebrating National Family Fun Month in August. Below are a list of great ideas to do before we say "hello" to school and "goodbye" to long summer days.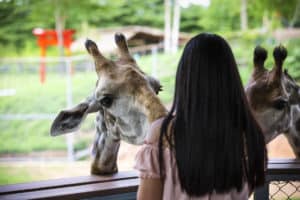 To celebrate, you may want to :
Order pizza and watch a movie in the backyard
Go camping
Take a vacation or day trip
Go out for ice cream
Enjoy a backyard campfire
Family bike ride
Visit the closest zoo
Go fishing
Click here to read another web page that lists all the fun things to do in Western Maryland.
Complete Power Wash's Cleaning Services
What is it that is taking the shine away from your home? Is it black streaks on the roof? Is it green algae on one or more exterior walls? Are your walkways and deck boards a color that's nearly indescribable?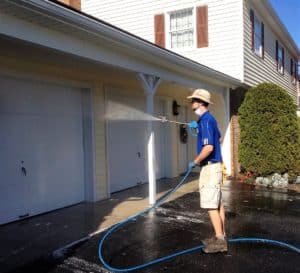 We can take care of those issues and more with our Softwash method of safe cleaning detergents and gentle water pressure. Our services include washing houses, roofs and deck and patio cleaning. Complete Power Wash pressure washing techs are also trained in commercial and industrial power washing. Click here to see our gallery of our pressure washing work. We serve the greater Hagerstown, MD area and most of Frederick County, MD. Our pros also pressure wash residences and commercial buildings in nearby Greencastle, PA and Martinsburg, WV.
Contact us here, call our Hagerstown, MD office at 301.842.220 or email us at sandy@completepowerwash.com.
Pressure Washing Testimonial
"They did an awesome job cleaning my entire townhouse! I highly recommend this company and will definitely use them again in the future!" – Regina C., Hagerstown, MD