Your Tax Return Could Help Transform Your Home from Dirty and Unattractive to the Cleanest Home in Your Neighborhood.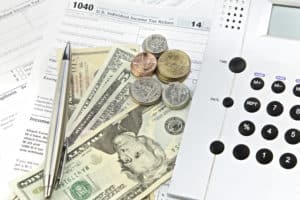 March is here and you're either getting your tax information together or you're waiting to secure that refund. With online software and tax kiosks located in most shopping areas, returns are getting done faster and faster. You may have your cash in hand, because of the rapid refund programs available through many outlets. Either way, now is the time to think about a wise way to spend or save that money. Most of you could afford to do both, if you spend some on pressure washing services and stash the rest of the cash away for another day.
That's why we at Complete Power Wash in Hagerstown, MD suggest you inspect your home's exterior now and identify what needs to be cleaned. This way, when the refund arrives, you have a plan.
Is your roof stained? Is your siding or brick exterior a different color — green or black — from when you moved into your home? Are there stains on your walkways or deck? If the answers are "yes," your house is actually aging faster due to the build up of grime, algae and other elements. This is the time to seriously consider a professional pressure wash cleaning. Now, look beyond your roof and siding. What's the condition of your fence, gutters,driveway and other surfaces?
Complete Power Wash's softwash technique of low water pressure and gentle detergents, is best for cleaning stained roofs, siding, concrete, wood and nearly every surface that can be cleaned. Always remember, once a surface is damaged by misuse of high-pressure tools, it is hard to fix and make the surface look right again.
It's Just a Little Ugly, Right?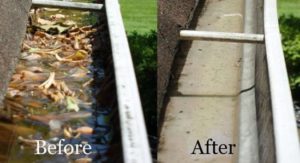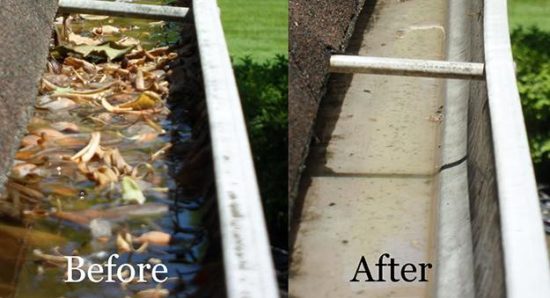 A thorough cleaning will not only make all the surfaces shine like new, but will also remove the microbes from those surfaces. These elements can cause contaminated air and lead to health problems for your family. Buildup on outdoor living spaces and water that invades outer walls are the biggest personal health hazards. Clean gutters will ensure that rain water flows away from your home.
Water that streams down and into walls can be a serious issue. It takes very little moisture for mold and mildew to take hold and then cause thousands of dollars in damage. Not only that, such contaminants can easily trigger asthma attacks and cause allergic reactions that can cause long-term health problems.
If you would like to spend your tax return on a professional pressure washing of your home, schedule an appointment soon. The Complete Power Wash techs are the exterior cleaning experts in the greater Hagerstown, MD area. They work throughout the surrounding Tri-state communities, into West Virginia and Pennsylvania.
Contact Us to Schedule a Spring Pressure Washing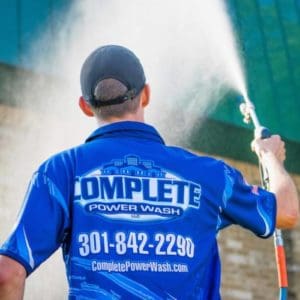 Once your tax return is secured, we at Complete Pressure Washing want to schedule you for an early spring cleaning. Our techs would love to bring their softwash expertise and help you have the best-looking home in your neighborhood. Even if the plants are starting to bloom, our use of gentle water pressure and environmentally-safe detergents won't interrupt their progress. Just imagine green grass and colorful plants and trees framing a freshly-cleaned home in the greater Hagerstown, MD area. We think there are few things more beautiful.
If this sounds good to you, contact us here for questions or to schedule an appointment. You can also call our Hagerstown, MD office at 301.842.2290 or email sandy@completepowerwash.com. We're happy to provide a free estimate.