Testimonials from Satisfied Pressure Washing Customers are the Way We Measure the Success of Our Business.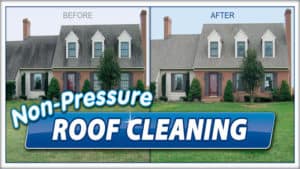 Many people think that as long as you are receiving a fair wage for your service, that is enough. When it comes to paying the bills, that is technically true. However, when you care about the customer AND exceeding their pressure washing expectations, there is another level we reach for as service professionals at Complete Power Wash.
We are grateful that the customers below trusted us to do good work and then posted comments of satisfaction. We hope we will get the chance to serve you — the potential customer — and that we will do such good work that you feel compelled to go to our Facebook page and leave a nice comment.
"Amazing customer service. Hired Complete and crew for my relatives house wash and the results were amazing. Communication and customer service is key and they went above and beyond. Will definitely use them again."  

– Joe D.

"Tim is awesome…great customer service. I will definitely seek out his services again."

– Jim C.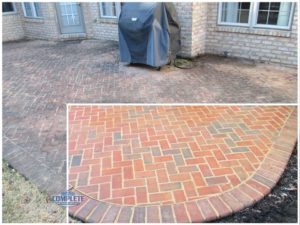 If you would like to experience the kind of pressure washing service that these customers enjoyed, contact the Complete Power Wash office in Hagerstown, MD. Our techs are the exterior cleaning experts in the Hagerstown and the surrounding Tri-state area of West Virginia and Pennsylvania. We use the softwash technique of low water pressure combined with gentle, environmentally-friendly detergents to clean vinyl siding, concrete surfaces, wood decks and fences, etc… at homes and businesses in the region.
To contact us about a free pressure washing estimate, call 301-842-2290 or to contact us online, just click here.