What are your New Year's Resolutions for 2022?
So, what changes are you planning to make starting on January 1, 2022? Do you plan to lose weight? Go back to school? Get a new job? Floss more? Say goodbye to Covid-19 forever?! This one should be on everyone's list. These are all great resolutions, but the Complete Power Wash techs would like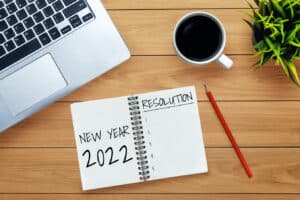 you to consider one that includes beautifying your home and property.
This year, resolve to have your home pressure washed by a professional. Whether your home is made of brick, wood, stucco, vinyl, etc…, harmful elements can attack the exterior walls and foundation. Because these elements build up over years, they can go unnoticed. However, they are building up and they are eating away at your property's overall structure, curb appeal and value.
These cleanings should include gutters, inside and out. In fact, most of this buildup is due to clogged gutters, because a clogged gutter is an overflowing gutter. And, because water that runs down walls can find its way inside of your home, it could lead to air quality issues and health risks for you and your family.
This year, resolve to have your entire property pressure washed. Again, because sidewalks, roofs, decks, driveways, fences and other surfaces get dirty over time, homeowners just let the issue go. All of those surfaces can be cleaned safely using softwash technique. The Complete techs will use gentle detergents and gentle water pressure to thoroughly clean what needs to be cleaned. This can include the removal of graffiti, because this is no easy task for a homeowner and impacts the whole community.  The Complete techs will do it the right way, WITHOUT damaging surfaces. Amateurs cannot make this guarantee.
And remember, if you are thinking of selling your home this Spring, curb appeal is the first impression in the buying and selling process. Potential buyers may not make a final decision to purchase based on their first impression, but if they like what they see, the agent does not have to get them past that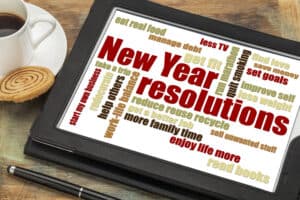 hurdle.
Need Help Making Resolutions?
Some people want a new start to the new year, but don't know where to start. Most resolutions fall into one of seven categories. Those categories are family, career, spiritual, financial, social, physical and intellectual.
Here's a few links to articles with ideas. Try this one from Country Living and this one from Good Housekeeping. These include achievable resolution ideas from improving your health, budget, time management and so much more, because everyone can afford to take a step forward and do life a little better.
Good News from 2021
Much of the news from 2021 is not good. Sometimes the dark clouds are big and your have to search for the silver linings. Click here to read about some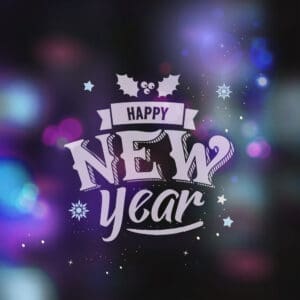 good news stories from the past year. You can read about a teen doing random acts of kindness every day of the pandemic. This link also shows you the beauty of Christmas wreaths from many front doors. There are many great stories to bring a smile to your face as you consider your New Year's resolutions.
Contact Complete Power Wash for Pressure Washing
Contact us here if you have questions about our work or want to schedule an appointment when the weather breaks. If you prefer to talk to a staff member, call the Hagerstown office at 301.842.2290.
Click on this link to read the CPW pressure washing reviews.
The CPW cleaning techs do gutter cleaning, house washing and general exterior cleaning in the Tri-State area of Maryland, West Virginia and Pennsylvania. This includes (in Maryland) Clear Spring, Hagerstown, Hancock, Williamsport, Smithsburg, Sharpsburg, Myersville, Boonsboro, and Keedysville. In West Virginia, CPW's cleaning techs serve Falling Waters, Marlowe, Martinsburg, Berkeley Springs, Hedgesville and Shepherdstown. They serve Greencastle, State Line and Waynesboro residents and businesses in nearby Pennsylvania.