Pressure washing your home in May can make your property shine this summer.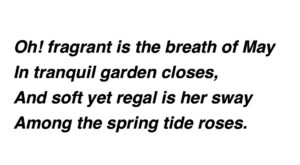 This poem by William Hamilton Hayne (1856 – 1929) paints a beautiful picture of this time of year. If Hayne had been an early pressure washer, there might have been verses about algae growing on siding and black-streaked walkways. Actually, the image is of beautiful gardens, likely around a stately home. But gardens aren't as impressive if that home's shine is dulled by the build up of dirt, grime and other natural elements. And many don't realize those elements can add to your home's aging process. It's ugly and destructive to your biggest investment.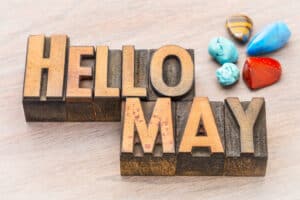 We'll let you cultivate the beautiful garden and grow the roses, while the
Complete Power Wash
techs pressure wash your home. This professional cleaning can make your home look new again. This can all be done using environmentally-safe cleaning products that will not hurt the landscape.
The month of May is a perfect month for a lot of things. The weather is warm. Yards have come back to life. The
Memorial Day weekend
is the unofficial start to summer fun. The school year is wrapping up and vacation plans are close enough to get adults through stressful work days. And, it is the perfect month for pressure washing your home, deck, patio, sidewalks, roof, gutters, fences and more. It's the perfect time to get your house in order as the summer kicks off, because fun should be without the stress.
Contact CPW for Your May Pressure Washing Appointment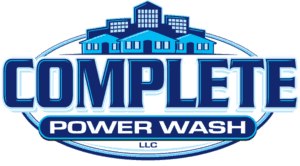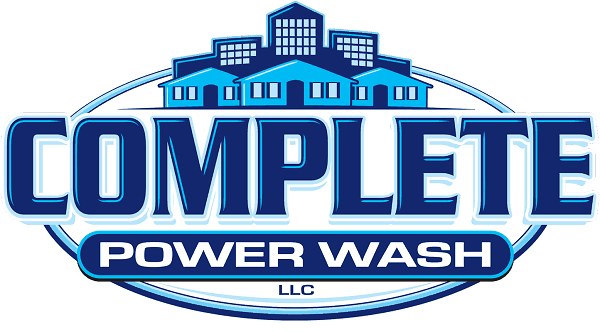 If you want your home to look great for summer, contact
Complete Pressure Washing in Hagerstown, MD
for a free estimate. To do so,
click here
or call the office at
301-842-2290.
If you want to get on the schedule before Memorial Day, reach out soon. While you are considering the best date to schedule an appointment, read some great facts about the fifth month of year. The
CPW
professionals use the softwash technique, because it's best for cleaning and protecting your valuable surfaces.
Interesting Facts About the Month of May
May is named for the Roman goddess Maia, who oversaw the growth of plants.
May 1st is May Day, marking the return of spring by bringing in branches of forsythia, lilacs and flowering shrubs.
May 4th
 is now known as
Star Wars Day.
Fans of the iconic movie series flood social media with memes about
"May the 4th Be With You."
May 5th is Cinco de Mayo celebrates the victory of Mexico over the French army at The Battle of Puebla in 1862. Many people celebrate by eating traditional Mexican meals.
May 8th
 is Mother's Day and Victory in Europe Day (WWII). Click this link to learn about the
history of Mother's Day.
Be sure to buy her a nice gift!
May 30th
 is
Memorial Day
. This federal holiday is for remembering those who made the ultimate sacrifice for this country. It's a tradition to fly the American flag in honor of the fallen.
The Symbols of May
May's flower is the Hawthorn or Lily-of-the-Valley. The hawthorn means hope, while the lily-of-the-valley symbolizes the return of happiness.
May's birthstone is the emerald. It matches the landscape's green grass.
Complete Power Wash's Service Area
CPW's techs work throughout the greater Hagerstown, MD area, including Boonsboro, Clear Spring, Myersville, Maugansville, Keedysville and Frederick County, MD. They also clean residences and commercial buildings in nearby Greencastle, PA and Martinsburg, WV. Click on these links to read Complete's Facebook Reviews and here to read the Google Reviews.