The Colder Weather and Holidays Bring an End to the Power Washing Season
Well, it's almost that time of year again for professional power washing companies in the Tri-State area of Maryland, Pennsylvania and West Virginia is store away their equipment and wait for spring to arrive. It's that time when the leaves have mostly fallen, the nights are colder and the holidays are almost here…along with relatives walking up that front sidewalk. How clean is your sidewalk? Is it inviting like the coming holidays or scary, better suited for Halloween?
The technicians at Complete Power Wash haven't completely packed up their equipment for 2017. There are still a few spots on the schedule open for pressure washing your sidewalk, roof, siding, gutters, etc….Whatever it is that is taking away from the beauty of your home, just know that there is still time to get a free estimate and book an appointment by clicking here.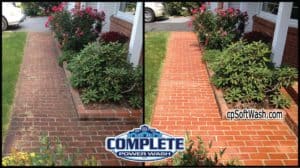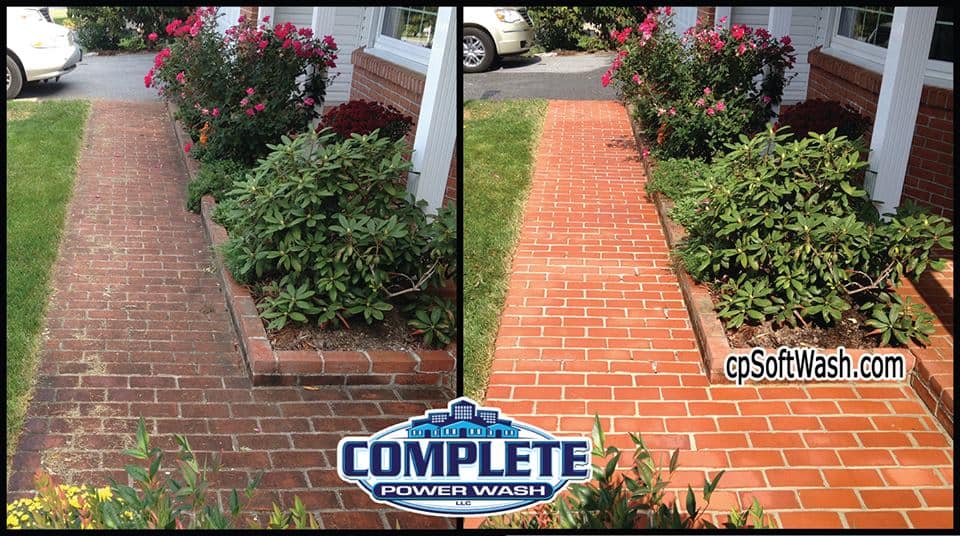 The softwash technique — using gentle pressure and environmentally-friendly detergents — can wash away green gobs and black streaks without damaging any surface. Then, when the aunts, uncles and cousins arrive in a few weeks, they can walk up the clean walkway and see the lights gleaming off the freshly-scrubbed, recently-decorated home.
Complete Power Wash techs serve residents and businesses throughout the Tri-State (Maryland, Pennsylvania and West Virginia) area, including Hagerstown, Hancock, Clean Spring, Boonsboro, Smithsburg, Myersville and Funkstown in Maryland; Greencastle, Waynesboro and State Line in Pennsylvania; and Falling Waters and Martinsburg in West Virginia.