October is the start of a great season of events in the Tri-state area.
Fall festivals are great for people of all ages and there are plenty in the greater Hagerstown area. Every weekend can be filled with outdoor fun — or indoor concerts — right up until the kids trick-or-treat. Click on this link to see the many events you and your family can enjoy. The weather is great and the events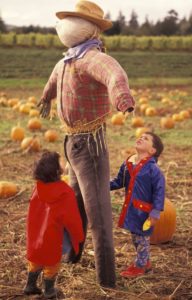 are happening. Leave room on the to-do list for "Fall fun" before its time to carve the turkey and welcome family.
If cleaning your home's exterior is on that to-do list, scratch it off and call the pressure washing professionals at Complete Power Wash. The CPW techs can take your home or business from shabby to sharp in a short visit. They are the area's experts in house washing, roof cleaning and deck and patio cleaning.  From the headquarters in Hagerstown, they serve the greater Tri-state area of Maryland, West Virginia and Pennsylvania. That area includes Hagerstown, Boonsboro, Clear Spring, Smithsburg, Williamsport in Western Maryland. It also includes Greencastle, PA and Falling Waters, WV.
Fall Fun Ideas
Maybe the October events link above didn't provide any inspiration for you. You might be the type of person that just wants to take a bike ride, go apple picking or make a scarecrow for the front porch. Well then this list of 62 ideas might be more for you. There are many options that make it easy to make memories as long as YOU make the time to do it.
Below are some nice words of people who had us professionally clean their properties so they could focus on other things they needed — or wanted — to do.
"A great job!" – Willie Eby of Mt. Tabor Builders in Clear Spring, MD

"These guys absolutely rock! Top notch work, excellent communication, and friendly too! Thank you for everything!" – Stanley H.

"They are (always) on time and courteous and professional at their job and have always done a five-star job. The house always looks like new. We have used them before and will surely use them again." – Sandra N.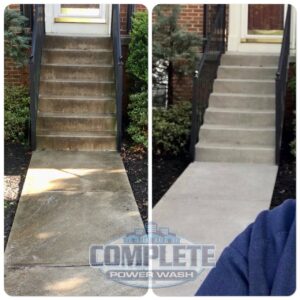 Click here to see a gallery of Complete Power Wash's pressure washing work.
Contact Complete Power Wash for Pressure Washing
To schedule Complete's cleaning techs for a pressure washing appointment, call the Hagerstown, MD office (301-842-2290) or click here. You can email the CPW office at sandy@completepowerwash.com.
The Complete pressure washing techs are also trained in commercial and industrial power washing. They can even remove graffiti and restore you property to it's original beauty.