June is here and our schedule is starting to book up. Contact us right away if you want your home or business cleaned before the Independence Day holiday.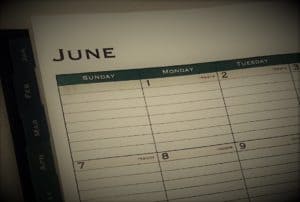 June is here and summer will soon officially begin. It has been a strange year, but we have high hopes that summer will be the gateway to normal life. In many places, pools, parks and restaurants are open, because the corona virus restrictions have been eased by officials. Prior to the start of summer (June 21), there are a few other celebration days. Sunday, June 14th is Flag Day and seven days later well celebrate dads. Father's Day on June 21st is a great time to buy dad a great gift or to enjoy a fun activity with him.
Now, the questions is, is your home ready to be seen by the masses returning to public life?
Father's Day Quotes
"My father gave me the greatest gift anyone could give another person, he believed in me." – Jim Valvano

"My father didn't tell me how to live. He lived, and let me watch him do it." – Clarence Budington Kelland

"One father is more than a hundred schoolmasters." – George Herbert
While you're celebrating dad and enjoying the warmer weather, we will be cleaning homes in the greater Hagerstown, MD area. Our techs are the local pressure washing experts in house washing, roof cleaning and deck and patio cleaning. We also clean driveways, chimneys, gutters and remove graffiti.
Our techs use the softwash technique of gentle water pressure and environmentally-friendly detergents. If your home is dirty — covered in black and green stains — call us to make it beautiful before family and friends arrive for summer gatherings.
June is National Men's Health Month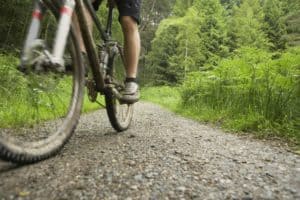 We encourage dads to enjoy themselves on Father's Day, but then make some changes the rest of the month…and the rest of the year. Simple changes in activity and diet can make a major life impact. Of course, we know there are some who are eating right and exercising. It seems like the recent COVID-19 restrictions have either encouraged good habits or bad habits, when it comes to nutrition and physical activity.
With the new year's resolutions now six months behind and in front of us, we hope this will be a time to start over again for your health. We think it's a great idea to be smart about what we eat and to keep moving. Click on this link if you want more details about the top 10 things you can do to lead a healthier life.
Click or Call for Pressure Washing
Call 301.842.2290 or contact us today for a free pressure washing estimate.
Click here to see a gallery of our pressure washing work in the greater Hagerstown, MD area.
We also serve most of Frederick County, MD. Our pros also clean residences and commercial buildings in nearby Greencastle, PA and Martinsburg, WV.