It's Energy Awareness Month and costs are expected to be higher this year.
We care about clean homes and energy-efficient homes. November is the month to make sure your home is clean and ready for the holidays. It's also the month to make sure you are ready to keep energy costs in check during the winter months.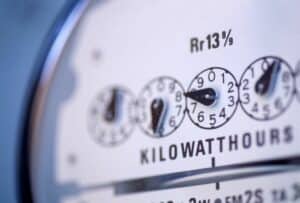 This is a great time of year to take an "energy inventory" around your home and in your life. Using energy wisely makes sense for the planet and for your monthly budget. Turning out lights in unoccupied rooms and keeping the thermostat at a comfortable temperature is a good start. You can go as far as closing down vents and closing doors to unoccupied rooms. Make sure rooms with pipes have enough heat, because you don't want to pay a plumber what you didn't have to pay for heating fuel.
Another easy change is replacing traditional light bulbs with LED bulbs. Larger home upgrades like energy-saving appliances — including a new furnace — along with new windows can pay for themselves in a few years. Here is a great article on the top 21 things to do to save energy around the house.
And while you're researching and planning those changes, contact the Complete Power Wash office in Hagerstown, MD to schedule a cleaning of your home's exterior. Make it ready for the Thanksgiving and Christmas guests that will be showing up in just a few weeks. Weather and availability tightens the schedule as the year comes to a close, so reach out soon. To schedule our cleaning experts, click here. If you prefer to talk to a CPW staff member, call the office at 301-842-2290 or email sandy@completepowerwash.com.
Complete Power Wash's Cleaning Services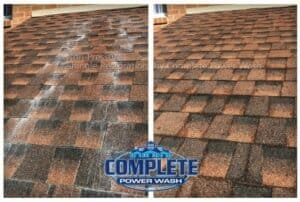 Complete Power Wash pressure washing techs are the area's experts in house washing, roof cleaning and deck and patio cleaning.  From the headquarters in Hagerstown, they serve the greater Tri-state area of Maryland, West Virginia and Pennsylvania. That area includes Hagerstown, Boonsboro, Clear Spring, Smithsburg, Williamsport in Western Maryland. It also includes Greencastle, PA and Falling Waters, WV. Those techs — using the softwash cleaning technique — are also trained in commercial and industrial power washing, even removing graffiti to restore your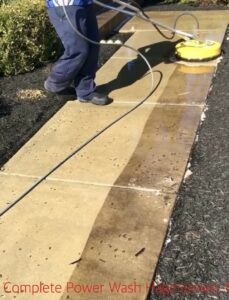 property to it's original beauty.
The softwash technique mentioned above is the use of "just the right water pressure," combined with gentle, environmentally-friendly detergents. These detergents are used to weaken the grip of dirt, mold, mildew and other natural elements.
CPW's Pressure Washing Reviews
The Complete Power Wash leaders love the kinds words of satisfied clients.
"They did an awesome job cleaning my entire townhouse! I highly recommend this company and will definitely use them again in the future!!" – Regina C.

"They are on time and courteous and professional at there job and have always done a five-star job. The house always looks like new. We have used them before and will surely use them again."– Sandra N.

"These guys absolutely rock! Top notch work, excellent communication, and friendly too. Thank you for everything!" – Stanley H.