The new year has arrived along with the resolutions for a great 2023.
Each January 1st brings reflections on the old year passing and dreams of the new one. The Complete Power Wash staff members are grateful for another year of helping others with their cleaning needs. They met many new friends in 2022 who they hope to see for years to come. And when they do,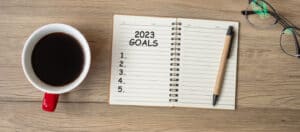 they resolve to serve them well with pressure washing expertise.
As folks are sitting down now to make their New Year's Resolutions for 2023, they may need suggestions to consider to change and grow. The internet offers some non-typical resolutions like quitting multi-tasking, investing in your skin care, trying hydrotherapy, and more. Read the full article here for 65 options for your list. For ways to best keep those resolutions you commit to, read these helpful tips.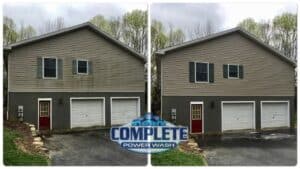 If your list of resolutions includes beautifying your home, please let us help. A professional exterior cleaning will amaze you and your neighbors. CPW's pressure washing experts know how to clean your home the right way. That right way includes using a softwash approach that will clean all surfaces — shingles, decks, gutters, siding, walkways, awnings, fences and more — with no fear of damage. Only professionals can make that claim. Contact the Complete Power Wash staff by clicking here, calling the Hagerstown, MD office at 301.842.2290 or emailing sandy@completepowerwash.com.
While looking forward to a great new year, the staff also thought to search for good news from 2022. The CPW staff members heard plenty of good news in the greater Hagerstown area, but you may have missed some of the great headlines (see below) that can put a smile on your face.
Good News Headlines from 2022
The Nurses Who Saved 35 Newborns From a Fire

How Mariachi Brings a City Together

North America's First Whale Sanctuary

Turning Old Tires into New Playgrounds
To read one or all of these 56 good news stories from Reader's Digest, click on this link.
Happy New Year!