Everyone at Complete Power Wash hopes you and your family have a fun and safe Labor Day weekend!
Labor Day is the unofficial end of summer. We know this makes some people sad (students), while other people (parents and those who hate the heat) have been anticipating this weekend for months. No matter your perspective, we at Complete Power Wash hope it was a great summer. We also hope the fall is even better.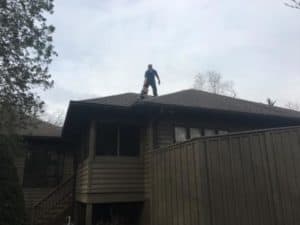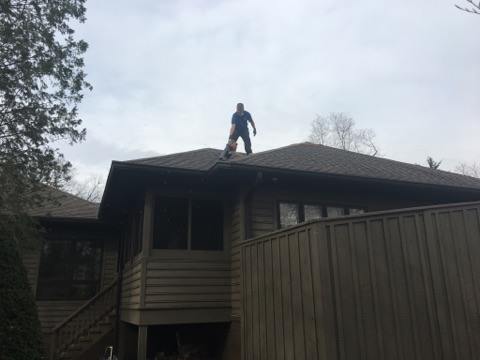 Our pressure washing techs love the fall season. It's a great time to clean houses, sidewalks, decks and more. Other things they love are trivia questions, a calendar of September events and great feedback about their work. Well, that may be a stretch, but we do have some great facts about the Labor Day holiday below.
Most people know that Labor Day in the United States is celebrated on the first Monday in September. However, many might not know it honors the American labor movement. This movement brought strength, prosperity and well-being to our country as it was booming in the late 19th Century.
This year's holiday is Monday, September 2nd.
Fun Trivia Facts About Labor Day
* The first ever Labor Day celebrated in the US was on September 5,  1882 in New York City, which was planned by the Central Labor Union.
* The first state to celebrate Labor Day was Oregon. The legal holiday was celebrated in 1887.
* Labor Day was made a National Holiday by Grover Cleveland when he signed an act in 1894, making it a federal holiday.
* Before Labor Day act was passed, an average workday was 12 hours long, seven days a week, even for children of age 5.
September Happenings in the Tri-state
September is the start to the busy fall season. It's also the start to a fun time, fill with lots great opportunities. Click here and here to find out all the September events in the greater Hagerstown, MD area.
Nice Words About Our Labor
We love to hear great feedback about our work. It makes us feel good, because we know that we have met and exceeded expectations. Here are a few words from Joe, who trusted us to clean a family member's house.
"Amazing customer service! I hired Complete Power Wash and crew for my relatives house wash and the results were amazing. Communication and customer service is key, and they went above and beyond. I will definitely use them again."   – Joe D
Contact Us for Pressure Washing Services
To schedule our techs for a pressure washing appointment, call our Hagerstown office (301-842-2290) or contact us online by clicking here. Our techs are the exterior cleaning experts in Hagerstown and the surrounding Tri-state area of Maryland, West Virginia and Pennsylvania.
Complete Power Wash pressure washing techs are experts in roof cleaning and deck and patio cleaning. They are also trained in commercial and industrial power washing. They use the softwash cleaning technique of gentle water pressure and environmentally-friendly detergents. This is safe and effective!
To see a gallery of our pressure washing work in the greater Hagerstown, MD area, click here.