CPW Techs are THE Professional Pressure Washing Experts in the Hagerstown, MD Area
Contact the CPW Hagerstown, MD office today to safely clean every exterior surface of your Western Maryland-area home. Below are several testimonials of satisfied clients. Click here to learn more about Complete Power Wash's pressure washing experience and Softwash approach to safe and effective cleaning.
Complete Power Wash can clean your:
Roof

Sidewalks and driveways

Decking, wood and composite

House and siding

Concrete and brick

Fences

And more!
​Pressure Washing Services in Hagerstown, MD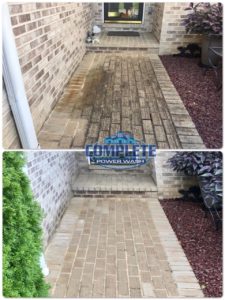 Complete Power Wash is a professional pressure washing company in Hagerstown, MD. The CPW techs clean the exteriors of homes, businesses and churches in Western Maryland's Tri-state area. That area includes parts of West Virginia, Pennsylvania and Frederick County, MD. Click here to read about Complete's owners, experience and service area. The techs use the softwash cleaning method, the safest pressure washing technique.
Among the residential pressure washing services offered are siding cleaning, roof cleaning, deck and patio cleaning. Beyond this, the company techs are trained in commercial and industrial power washing, including church steeples.
Complete's professional cleaning techs can restore the beauty to your Hagerstown, MD home or business safely and effectively. Contact the CPW Hagerstown office today to clean every exterior surface of your Tri-state-area property. Below are several testimonials of satisfied clients. Click here to learn more about Complete Power Wash's pressure washing expertise.
Click on these links to read CPW pressure washing testimonials and to see pressure washing pictures. This link will take you to the Complete Pressure Washing Blog posts.
Cleaning Out the Inside of Your Home?
Are you doing a major clean out? If so, we recommend BlueBox Rentals if you need a dumpster to thoroughly clean out a basement, garage, attic, etc….
Pressure Washing Customer Testimonials
"Very professional, prompt, and thorough. I didn't realize how dirty our house, roof, and sidewalks were until Complete Power Wash cleaned them all!"      – Jennifer H.
"Great job! Professional service. The house looks brand new."  – Terry M.
Complete Power Wash Pressure Washing Blog
To read our expert advice on pressure washing in the greater Hagerstown, MD area, click here for our Complete Pressure Washing Blog posts.
Our Pressure Washing Services
We Clean, Pressure Wash, Restore & Maintain: Buildings I Home Exteriors | Vinyl Siding | Brick | Dryvit | Stucco | Stone | Roofs | Decks | Concrete Cleaning | Aluminum Siding | Soffit | Fascia | Gutter & Downspout | Mold Removal | Restaurants | Drive Thru's | Dumpster Pads | Parking areas | Driveways | Parking Lots | Warehouses | Loading Docks | New Construction | Heavy Equipment | Industrial Equipment | Factories | Condominiums | Townhouses | Apartments | Common Areas | Pool Houses | Clubhouses
Our Service Area
Big Pool MD 21711 | Boonsboro MD 21713 | Brownsville MD 21715 | Cascade MD 21719 | Cavetown MD 21720 | Chewsville MD 21721 | Clear Spring MD 21722 | Fairplay MD 21733 | Funkstown MD21734 | Gapland MD 21779 | Hagerstown MD 21740 | Hagerstown MD 21742 | Hancock MD 21750 | Keedysville MD 21756 | Maugansville MD 21767 | Rohrersville MD 21779 | St. James MD 21781 | Sharpsburg MD 21782 | Smithsburg MD 21783 | Williamsport MD 21795 | Falling Waters WV 25419 | Mercersburg PA 17236 | Greencastle PA 17225 | State Line PA 17263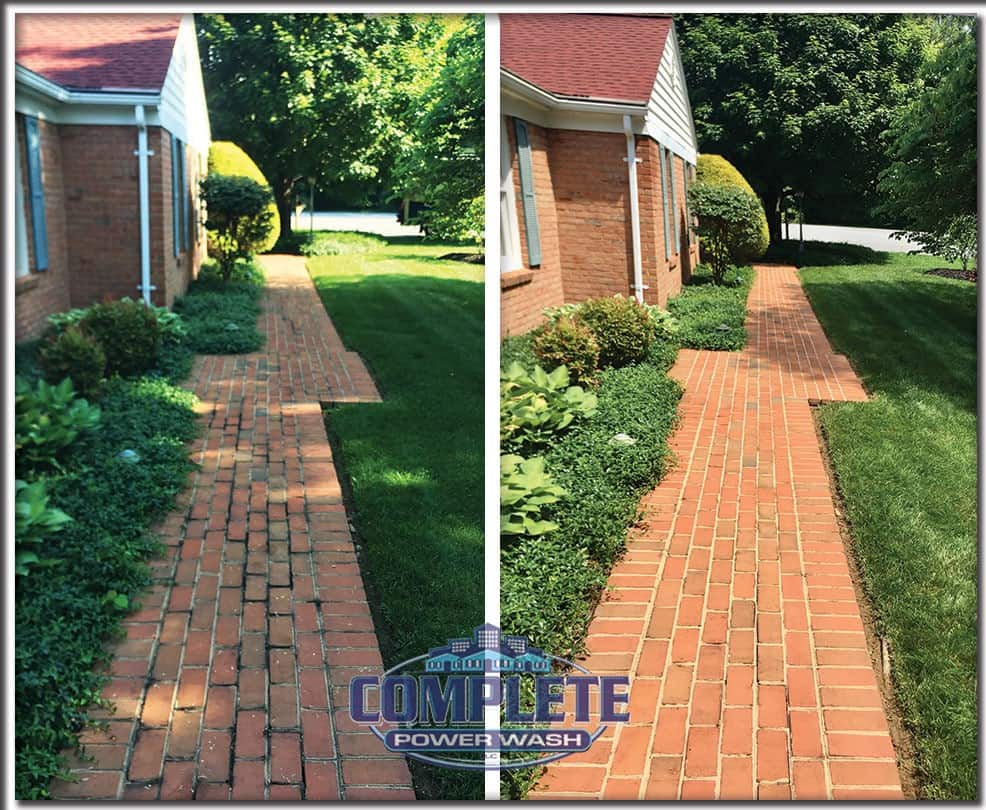 What Can We Power Wash Around Your Hagerstown, MD Home?
Why is an estimate needed? Every job is unique. In order to provide accurate pricing, it's necessary to review your specific needs, so please provide as much detail as you can. We look forward to speaking with you!