With summer coming to a close, the Complete Power Wash staff hopes you have a fun and safe Labor Day weekend!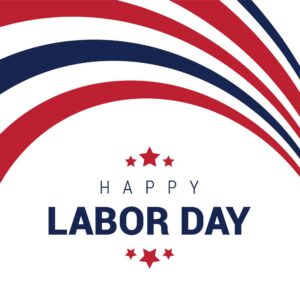 Labor Day is the unofficial end of summer and fall is on it's way. Pumpkin treats are everywhere and Halloween decorations can even be spotted in a few yards. The Complete Power Wash staff hopes it was a great summer season and are hoping the fall is even better.
Complete's pressure washing techs love this time of year for several reasons. The warm days and cool nights make it a great time to clean houses, sidewalks, decks and more. Most also enjoy pumpkin treats and the start of the holidays. Soon jack o' lanterns will be replaced by turkeys which will then give way to Christmas trees.
Other things the CPW staff loves is holiday trivia AND nice words about their pressure washing work. Well, the trivia thing may be an embellishment, but below are some great facts about the Labor Day holiday.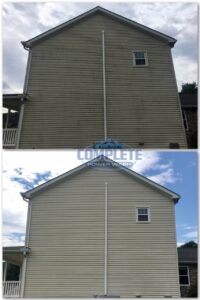 Most people know that Labor Day in the United States is celebrated on the first Monday in September. However, a little-known fact is that it honors the American labor movement. The labor movement brought strength and prosperity to The United States, because the country started booming in the late 19th Century.
This year's Labor Day holiday is Monday, September 6th.
Fun Trivia Facts About Labor Day
* The first ever Labor Day celebrated in the US was on September 5,  1882 in New York City, which was planned by the Central Labor Union.
* The first state to celebrate Labor Day was Oregon. The legal holiday was celebrated in 1887.
* Labor Day was made a National Holiday by Grover Cleveland when he signed an act in 1894, making it a federal holiday.
* Before Labor Day act was passed, an average workday was 12 hours long, seven days a week, even for children of age 5.
Nice Words About Our Labor on this Labor Day Weekend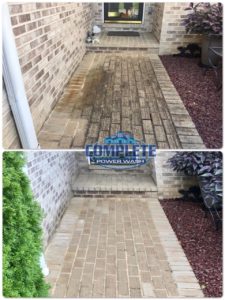 The CPW staff loves to hear great feedback about their work. It makes them feel good, because they know that they have met and exceeded expectations of their trusting clients. Here are a few words from several, who trusted the Complete Power Wash pros to clean their properties.
"Our dirty roof was gross! It ruined the whole exterior appearance of our home. Immediately after you treated it, the roof looked like new… nice and clean! Thanks for doing such a good job."– Sue M.

"The vinyl siding looks like new. I would recommend for your house siding cleaning."  – David M.

"Complete Power Wash is a professional, experienced, and trustworthy company. Tim and his staff are very informative and knowledgeable and guarantee 100% satisfaction. Look no further than Complete Power Wash for your next exterior cleaning service!" – Jake A.
Contact Us for Pressure Washing Services
To schedule our techs for a pressure washing appointment, call our Hagerstown office (301-842-2290) or contact us online by clicking here. Our techs are the exterior cleaning experts in Hagerstown and the surrounding Tri-state area of Maryland,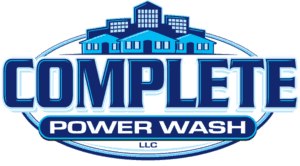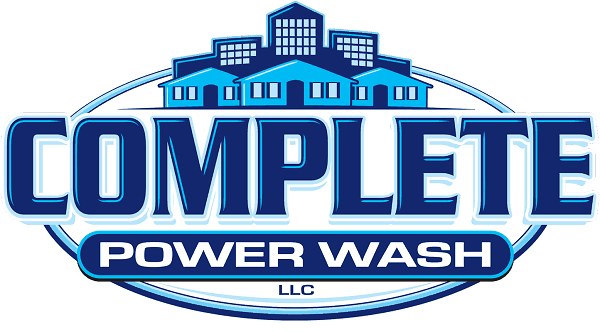 West Virginia and Pennsylvania.
Complete Power Wash pressure washing techs are experts in roof cleaning and deck and patio cleaning. They are also trained in commercial and industrial power washing. They use the softwash cleaning technique of gentle water pressure and environmentally-friendly detergents. This is safe and effective!
To see a gallery of our pressure washing work in the greater Hagerstown, MD area, click here.