The cleaning experts at Complete Power Wash can safely pressure wash your siding, sidewalks and driveway.
House Washing Done Safely and Correctly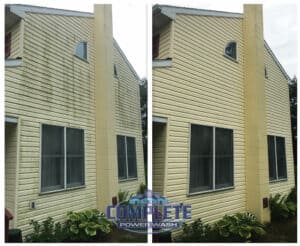 Most houses have several exterior walls that are relatively clean, with several sides covered in green and black stains. These are natural elements that can cause harm if not cleaned in a safe manner. The safest way to clean these surfaces is by hiring a professional pressure washing company that uses the softwash cleaning method. Siding can be scarred and cost a homeowner a lot of money.
The professionals at Complete Power Wash in Hagerstown, MD are trained in the best way to use softwash. Their techs use just the right water pressure. That controlled pressure combined with gentle, environmentally-friendly detergents weaken the grip of dirt, mold, mildew and other natural elements. Once the detergent takes affect, the technician can gently wash away the grime.
Click on this link to learn more about the company's House Cleaning service.
Concrete Cleaning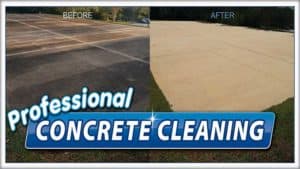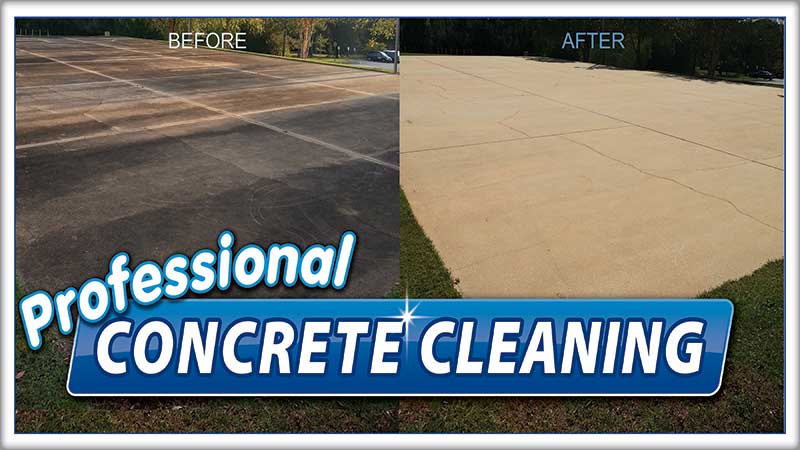 Most think that blasting dirt and stains off sidewalks and driveways is easy. After all, concrete is among the hardest surfaces on a property. Some do-it-yourselfers and amateurs find out the hard way that intense water pressure can cut right into concrete. Scarred walkways are even more costly to replace or fix than scarred siding.
Professional cleaners will once again use detergents and the correct water pressure to wash away the stains. The detergents also leave a residue that will prolong times between cleanings on concrete, siding, decking, etc…. The CPW techs will leave your property clean and tidy.
Contact Complete Power Wash for Professional Pressure Washing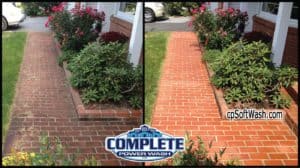 Contact the Complete Power Wash office in Hagerstown, MD to schedule an appointment. Click here to contact the CPW office about a free pressure washing estimate. You can also call 301-842-2290 or email them at service@completepowerwash.com.
The Complete techs are the local pressure washing experts for siding and concrete surfaces. They're also experts in roof and gutter cleaning and deck and patio cleaning. Click here to see a gallery of Complete's pressure washing work. They also clean residences and commercial buildings in nearby Frederick County, Greencastle, PA and Martinsburg, WV. They also remove graffiti and are experienced in industrial power washing.