Opportunity knocks! Complete Power Wash in Hagerstown, MD is hiring career-minded people for pressure washing tech positions.
The pay for a tech is great, from $14-$18 per hour. The work is fulfilling. The job requires the ability to work unsupervised; to work with ladders; and to lift up to 85 lbs.
Responsible, reasonable, mechanical-minded, dedicated and diligent individuals will thrive in this position. This means that you have a clean driving record, a valid drivers license and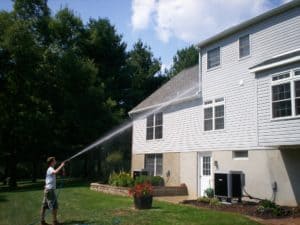 a vehicle of your own.
Our starting pay depends on candidate's experience. Your experience does not have to be in pressure washing, but in areas that show the ability to quickly learn to do pressure washing. Your experience can include activities you were involved in growing up, volunteer efforts or other related skills you demonstrated in the past.
Text Tim at 301-331-4117 to learn more.