Complete Power Wash's pressure washing experts want to chat with you at the 2018 HBA Home Show in Hagerstown.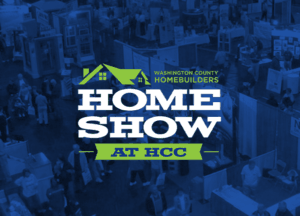 The Tri-state area is officially closing in on the end of Winter, with Spring only a couple weeks away and The Washington County Home Builder's Association (HBA) Home Show only one week away (March 10th and 11th).
Tim Fields and his team of powering washing experts will be in booth 56 to answer all of your questions about how they can help bring your home back to life after the long, dark days of the last four months. Now is the time to plan to clean up the siding, brick, gutters, walkways, roof, fence and whatever else is keeping your home from sparkling under the newly-rediscovered sunshine.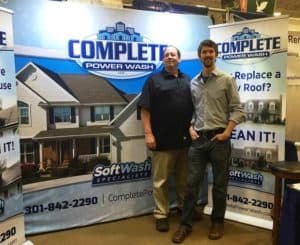 They will explain the differences between hiring a professional pressure washing company that uses experts who use the softwash technique, compared to someone who buys a power washer and starts undercutting the prices of the pros. More times than not, the results are not nearly as good and damage is done with the use of intense water pressure on residential materials.
The wildly-popular Home Show takes place Saturday, March 10th from 9 a.m. to 5 p.m. and Sunday the 11th from 10 a.m. to 4 p.m in HCC's ARCC building. Admission, as in years past, is just $2 for adults and free for children 12 and younger. Officials are expecting about 6,000 people to attend the 2018 event.
If you can't make it to the show and have questions about CPW's pressure washing services, contact the Hagerstown, MD office by clicking here or calling 301-842-2290.