Cool evenings are perfect for Fall gatherings and a clean deck is needed for entertaining.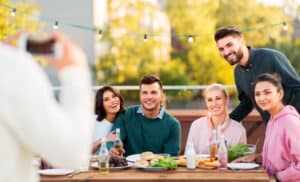 September is here and it's the time for outdoor gatherings on your deck or patio. Warm days and cool evenings create the perfect atmosphere in the Tri-state area for hosting friends and family. The smell of cookouts and the glow of patio lights will fill the air for the next two and half months. It's what many people long for following the scorching hot days of summer. This idea of hosting such an event is an easy decision for most homeowners. However, if the deck is not clean, it could put a damper on the excitement to invite guests over to gather.
Many people don't even look at their deck closely until this time of year. Then they scramble to make it presentable.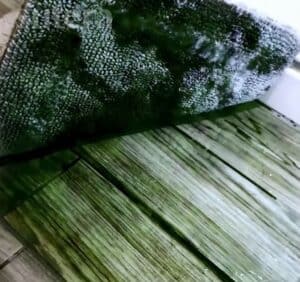 Does your deck or patio have ugly stains hiding the wood or composite decking's beauty? If so, just know that these dark areas can be more than the difference between a beautiful or unsightly outdoor living space. And while these stains do take away from your deck's beauty, the real problem may not present itself for many years. These stains are much like the symptoms of disease that are there for years before death. The cause of those stains can lead to costly damage, because they are the result of harmful elements. That buildup of grime, mildew and algae can break down the deck materials.
The good news is that the cleaning professionals at Complete Power Wash in Hagerstown, MD are the Tri-state area's deck cleaning experts.
Safely Cleaning Your Deck is the Right Choice
The pressure washing experts at CPW have years of training in the proper cleaning of deck materials, hardscapes and other exterior surfaces. They use the softwash cleaning technique, ensuring your surfaces will be cleaned safely. Softwash is a combination of gentle water pressure and environmentally-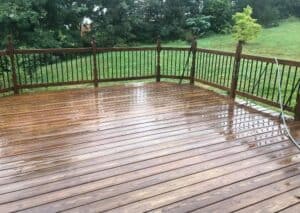 safe detergents. This approach is the best for thoroughly cleaning with no threat of damage to wood, composite decks or patio materials. Amateur pressure washers likely won't take this approach.
Many amateurs think you can just "blast away" grime on patio blocks and concrete. That's a bad assumption, because block can break under intense water pressure and concrete can scar, like a knife in hot butter. This damage is costly to a homeowner, especially if the "cheaper option" is not insured. The Complete Power Wash techs are trained to clean the right way with the right products. 
CPW's cleaning experts will also assess your other building materials in need of cleaning. Failure to remove grime can shorten the life of siding, fences, outbuildings, etc…. 
Contact CPW to Pressure Wash Your Deck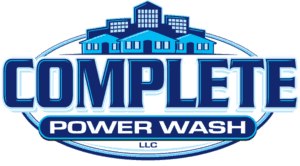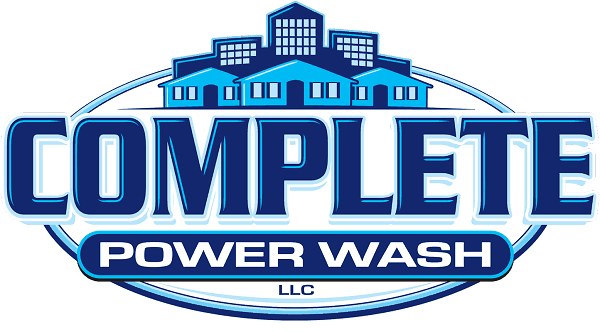 To schedule Complete's cleaning techs to pressure wash your deck or patio, call the Hagerstown, MD office (301-842-2290) or click here. CPW techs are the exterior cleaning experts in the Tri-state area of Maryland, West Virginia and Pennsylvania.
In addition to cleaning decks, CPW's pressure washing pros are experts in roof cleaning and house washing. They are also trained in commercial and industrial power washing. Click here to see a gallery of Complete's pressure washing work in the Tri-state area.