A clean patio means you will be ready for outdoor fun as quickly as the temperatures and daylight hours allow for such plans.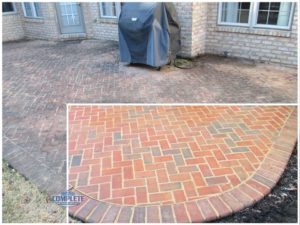 The expert power wash technicians know the best way to clean your outdoor living space. It doesn't matter if it is a hardscape patio or a wood or composite deck, the techs are trained to bring it back to life. The combination of the soft was technique and environmentally-safe detergents will have the space ready for cookouts and family gatherings before the summer nights arrive.
And while the Complete Power Wash crew are on site, make sure the views
from the patio are as sparking as the patio or deck. Often the techs are leaving the property as homeowners notice chimney and gutters now look even dirtier next to the recently-cleaned outdoor space.
If you're are interested in getting a free quote or scheduling an appointment, contact us here or call our Hagerstown, MD office at 301-842-2290.
Complete Power Wash services residents and businesses throughout the Tri-State area, including Hagerstown, Clean Spring, Boonsboro, Smithsburg and Funkstown in Maryland; Greencastle, Waynesboro and State Line in Pennsylvania; and Falling Waters and Martinsburg in West Virginia.