Shotgun Fungus is a tough foe for pressure washing professionals, so don't let it get out of control.
Complete Power Wash cleaning techs can handle nearly every tough element that naturally grows on a building. These include mildew, moss, black stains and every kind of grime found on a house, roof, deck, fence, etc… in the greater Hagerstown, MD area. But the little black dots found on siding are among the toughest to remove. Shotgun Fungus — also called Artillery Fungus — are spores that literally shoot from the ground level onto exteriors walls.
What Are These Black Dots?
Shotgun fungus (Sphaerobolus stellatus) originates in the mulch that homeowners love to add to landscapes this time of year. Its name is derived from the Greek word for "spear thrower," as it indicates how the black spores are propelled onto a home's siding. The launch can spray up to 20 feet high. The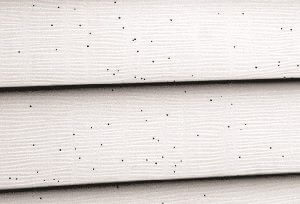 spores are extremely adhesive and will stick to any surface. The spores aren't harmful, but are extremely difficult to remove. The longer the spores "bake" onto the siding, the tougher they are to remove.
What to do About the Black Dots on My House
Most people call professional pressure washing companies after it's too late to easily deal with Artillery Fungus. The best advice is prevention, right after the mulch is put down. Since most people add mulch to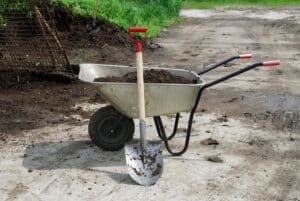 flower beds in spring, this is when to keep a close eye on the walls close to the mulch. If you see a few black dots, remove the mulch immediately and clean the walls with soap and scrub brush. There are no proven treatments to kill this fungus. The mulch should be  moved away from the house or other structures for two weeks. That is the duration of the 'shooting season."
Can I Avoid Shotgun Fungus by Purchasing Better Mulch?
It is a common misconception that more expensive mulch will be "fungus-free," or that cheap mulch is more prone to having it. This is simply not true. Artillery fungus can infect any organic mulch, and under the right conditions it will flourish and create a problem. Artillery fungus thrives in cool, moist, shady areas.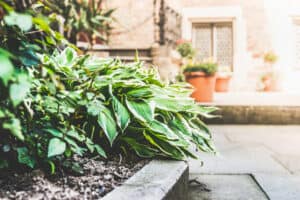 Having mulch delivered and piled in a driveway or other open area is the best way to avoid the black dots on the walls. As the mulch ages under the sun, it reduces the likelihood of having the fungus "activate" when it is placed near your home.
Contact Complete Power Wash for Pressure Washing
To schedule a FREE pressure washing estimate and appointment for the upcoming season, just click here. You can also call our Hagerstown, MD office at 301.842.2290.
Our techs serve the Tri-state area of Maryland, West Virginia and Pennsylvania. That area includes the greater Hagerstown region, Greencastle, PA and Falling Waters, WV.
Our techs are experts in house washing, roof cleaning and deck and patio cleaning.