Enjoy some fun before the summer unofficially closes in September.
Starting back to school is not exactly the best way to start a post about National Family Fun Month. However, there are plenty of fun things to do to close out summer, even as back-to-school activities kick-off during the second hottest month of the year. It might be difficult to take an unplanned extended trip, but there are plenty of weekend and evening hours to enjoy quality family time. The Tri-state's August weather will offer some nice temperatures to enjoy being outside.
Below are some great ideas for families before they say "goodbye" to the long summer days of 2023. To celebrate Family Fun Month, consider:
Watching a movie in the backyard
Taking an overnight camping trip to a local campground
Taking a day trip to a nearby town or city
Going out for ice cream and walk on a local trail
A picnic and playing games in a local park
Enjoying a backyard campfire
Taking a family bike ride
Visiting the closest zoo
Going fishing in a local lake or pond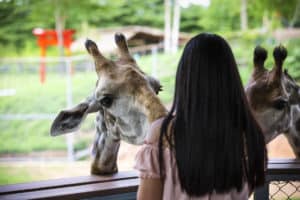 Click on this link to see a list of August events that might inspire you to get out this month. A great annual event is the C & O Canal Days on August 26th in Williamsport.
Contact CPW for August Pressure Washing
Contact the Complete Power Wash office in Hagerstown, MD to schedule an appointment. The CPW techs are the local pressure washing experts in house washing, roof cleaning, gutter cleaning and deck and patio cleaning. They also clean residences and commercial buildings in nearby Frederick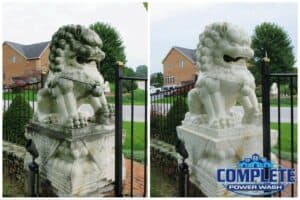 County, Greencastle, PA and Martinsburg, WV. They are also experts in industrial power washing.
Click on this link to see a gallery of Complete's pressure washing work.
Call 301-842-2290 or click here to contact the Complete Power Wash staff online for a free pressure washing estimate.