We at Complete Power Wash salute all the dads on this Father's Day weekend who take time to invest in the lives of their family members all year long.
We hope the day is a great one for all dads who take on the noble cause of being great fathers to their children and making the sacrifices that often come with being a dad.
The Father's Day gift has become somewhat of a joke, with the punchline being an ugly tie or after shave, that is — and rightfully so in most cases — never used.
If you search for "Best Father's Day Gifts 2018," you will find suggestions like wireless headphones, shoes, skin care products, aviator sunglasses, etc… Now we're not saying these would not be appreciated, but let's think more practically. What if you gave dad the gift of "free time," by hiring us to take care of cleaning up the outside of the family's home. Take a look at the siding, the roof, the sidewalks, the fence, the deck. Are any of those covered in green or black that shouldn't be covered in green or black (aka., mildew, mold or grime)? Are these the projects that your dad keeps talking about "getting done?"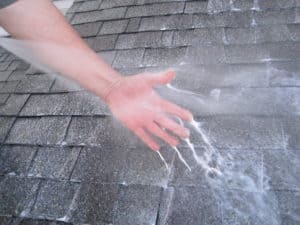 If those were done, could you spend the day with dad at the park or riding bikes or fishing? He would probably enjoy spending an entire Sunday with family and not worrying about the pressure washing jobs that need to get done. With those being off his plate, he can enjoy the nice summer weather after enduring a long, cold winter and a long, wet spring. With that in mind, he probably wouldn't even mind picking up part of the bill. It may not be something he would purchase for himself, but in the end, he would be happy for the help of cleaning up the house and having some precious time with those that matter most…his family.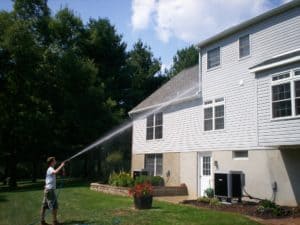 If you would like to help your father clean up the outside of his house, contact the Complete Power Wash office in Hagerstown, MD. Our techs are the exterior cleaning experts in the Hagerstown and the surrounding Tri-state area of West Virginia and Pennsylvania. We use the softwash technique of low water pressure combined with gentle, environmentally-friendly detergents to clean vinyl siding, concrete surfaces, wood decks and fences, etc… at homes and businesses in the region.
To contact us about a free pressure washing estimate, call 301-842-2290 or to contact us online, just click here.
Again, Happy Father's Day to all the dads in the Tri-state area of Maryland, Pennsylvania and West Virginia!
#HappyFathersDay