Pressure Washing Williamsport, MD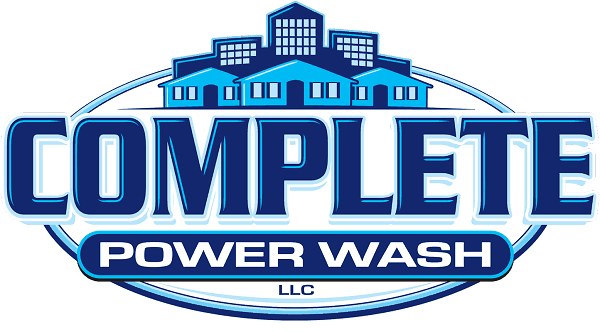 A Family Pressure Washing Business
Complete Power Wash LLC is a pressure washing company serving the greater Hagerstown, MD area, including parts of West Virginia (Martinsburg) and Pennsylvania (Waynesboro, Greencastle).
The company began offering pressure washing services in 2007 when Tim, Sandy and Zach Fields of Clear Spring, Maryland realized there was a need for a professional exterior cleaning company in the area.
The family-owned business specializes in the softwash technique, which combines low water pressure and environmentally-friendly detergents to ensure an effective, yet safe technique to cleaning all exterior surfaces.
Tim's background as a building contractor in the greater Hagerstown, MD area, coupled with Zach's keen eye for detail and attention to customer satisfaction, means that Complete Power Wash clients will receive nothing less than the finest service available. Our team is among the best in the pressure washing business in the area
Complete Power Wash Is Your Expert Source for Williamsport MD Power Washing
Williamsport, MD Pressure Washing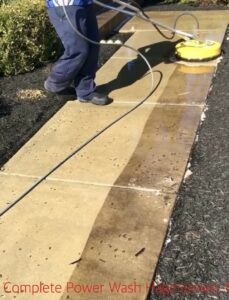 ​Complete Power Wash is your trusted local pressure washing contractor in parts of West Virginia, Maryland and Pennsylvania. With our professional equipment and annual continuing-education efforts, you can be assured of a professional job completed in a timely manner.
We specialize in customer service and look forward to creating another customer for life.
Our professional cleaning techs can restore the beauty to your Williamsport, MD home or business safely and effectively. They use the softwash technique of gentle water pressure and environmentally-safe detergents. CPW techs specialize in cleaning siding, roofs, decks and all commercial applications.
Fall Cleaning Out?
Are you doing a major fall clean out? If so, we recommend BlueBox Rentals if you need a dumpster to thoroughly clean out a basement, garage, attic, etc.….
Pressure Washing Customer Testimonials
"Very professional, prompt, and thorough. I didn't realize how dirty our house, roof, and sidewalks were until Complete Power Wash cleaned them all!"      – Jennifer H.
Complete Power Wash Pressure Washing Blog
To read our expert advice on pressure washing in the greater Hagerstown, MD area, click here for our Complete Pressure Washing Blog posts.
​
Complete Power Wash can clean all of the surfaces around your home, including:
Roof

Sidewalk

Decking, both wood and composite

House and siding

Concrete

And more!
Your home has it. We can clean it.
What We Do
We Clean, Pressure Wash, Restore & Maintain: Buildings I Home Exteriors | Vinyl Siding | Brick | Dryvit | Stucco | Stone | Roofs | Decks | Concrete Cleaning | Aluminum Siding | Soffit | Fascia | Gutter & Downspout | Mold Removal | Restaurants | Drive Thru's | Dumpster Pads | Parking areas | Driveways | Parking Lots | Warehouses | Loading Docks | New Construction | Heavy Equipment | Industrial Equipment | Factories | Condominiums | Townhouses | Apartments | Common Areas | Pool Houses | Clubhouses
Our Service Area
 Hagerstown MD 21740 | Hagerstown MD 21742 | Hancock MD 21750 | Keedysville MD 21756 | Maugansville MD 21767 | Rohrersville MD 21779 | St. James MD 21781 | Sharpsburg MD 21782 | Smithsburg MD 21783 | Williamsport MD 21795 | Falling Waters WV 25419 | Mercersburg PA 17236 | Greencastle PA 17225 | State Line PA 17263 | Big Pool MD 21711 | Boonsboro MD 21713 | Brownsville MD 21715 | Cascade MD 21719 | Cavetown MD 21720 | Chewsville MD 21721 | Clear Spring MD 21722 | Fairplay MD 21733 | Funkstown MD21734 | Gapland MD 21779
What Can We Power Wash Around Your Williamsport, MD Home?
Why is an estimate needed? Every job is unique. In order to provide accurate pricing, it's necessary to review your specific needs, so please provide as much detail as you can. We look forward to speaking with you!