Our softwash cleaning process is gentle, yet removes stains, mold, mildew and dirt from your roof.
Did you know that too much pressure can damage your roof requiring expensive repairs?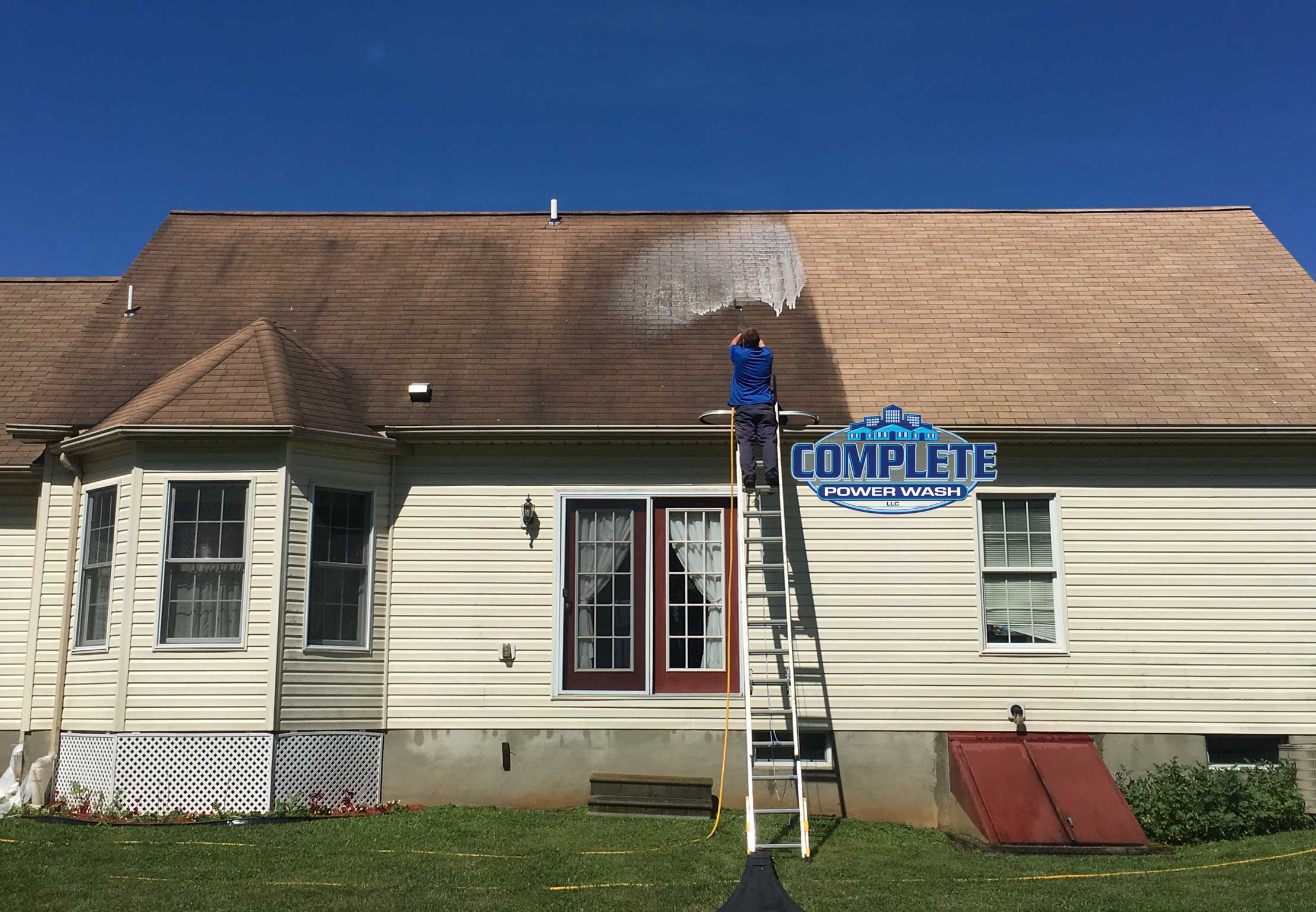 Call our technicians now to get a free estimate:
Get a Free Roof Washing Estimate!
Why Choose Our Roof Cleaning Method?
Four year guarantee. Five before we see regrowth.

We use low pressure so that you can be assured of no damage.

We restore the beauty of a new roof.

Our process is both pet and plant friendly.

Our process complies with the asphalt roofing manufacturers association required guidelines to maintain all shingle warranties intact.
Before and After Pictures of Our Softwash Roof Cleaning

No pressure washer is used on the roof, but our SoftWash process makes it look new again!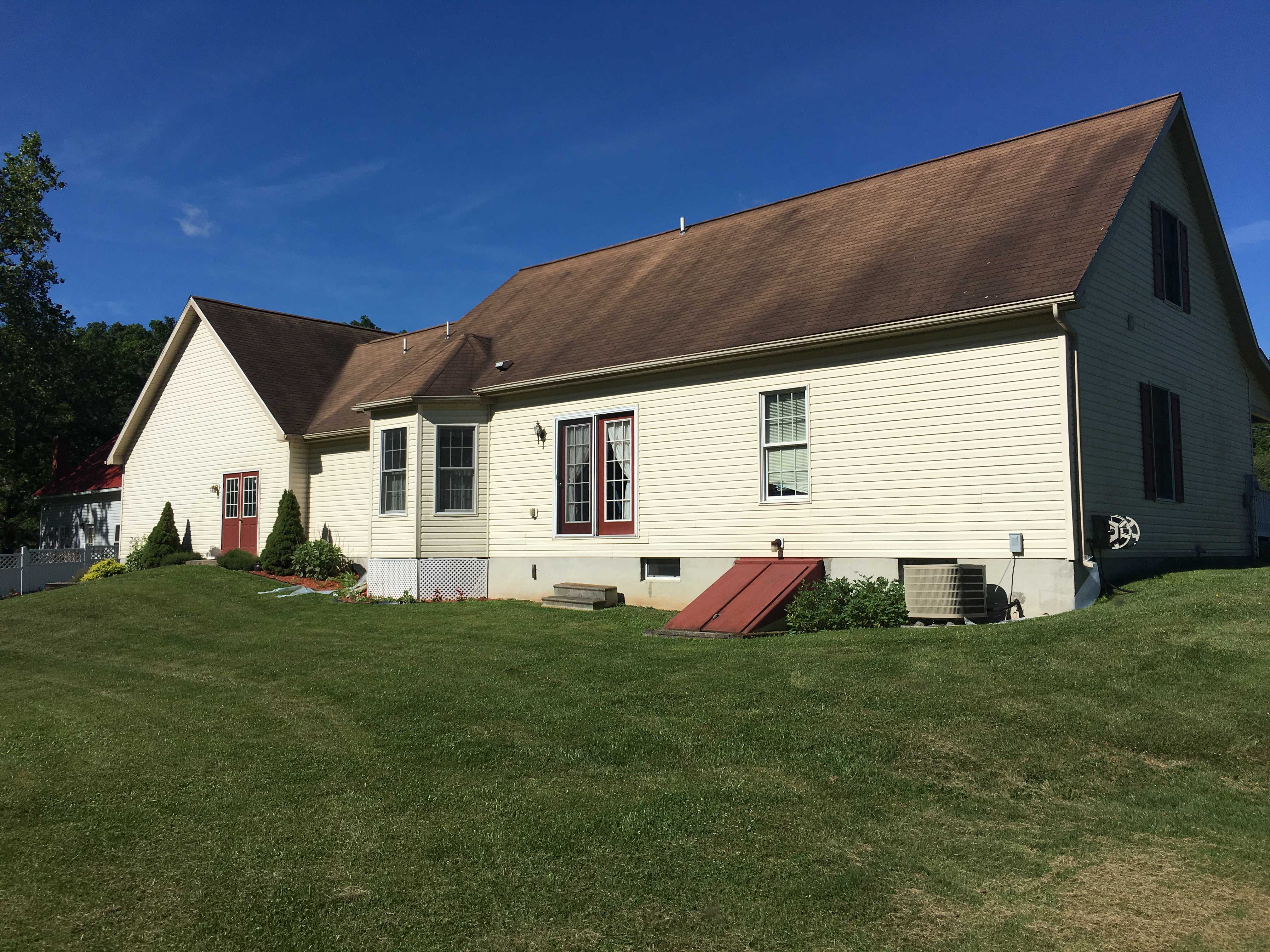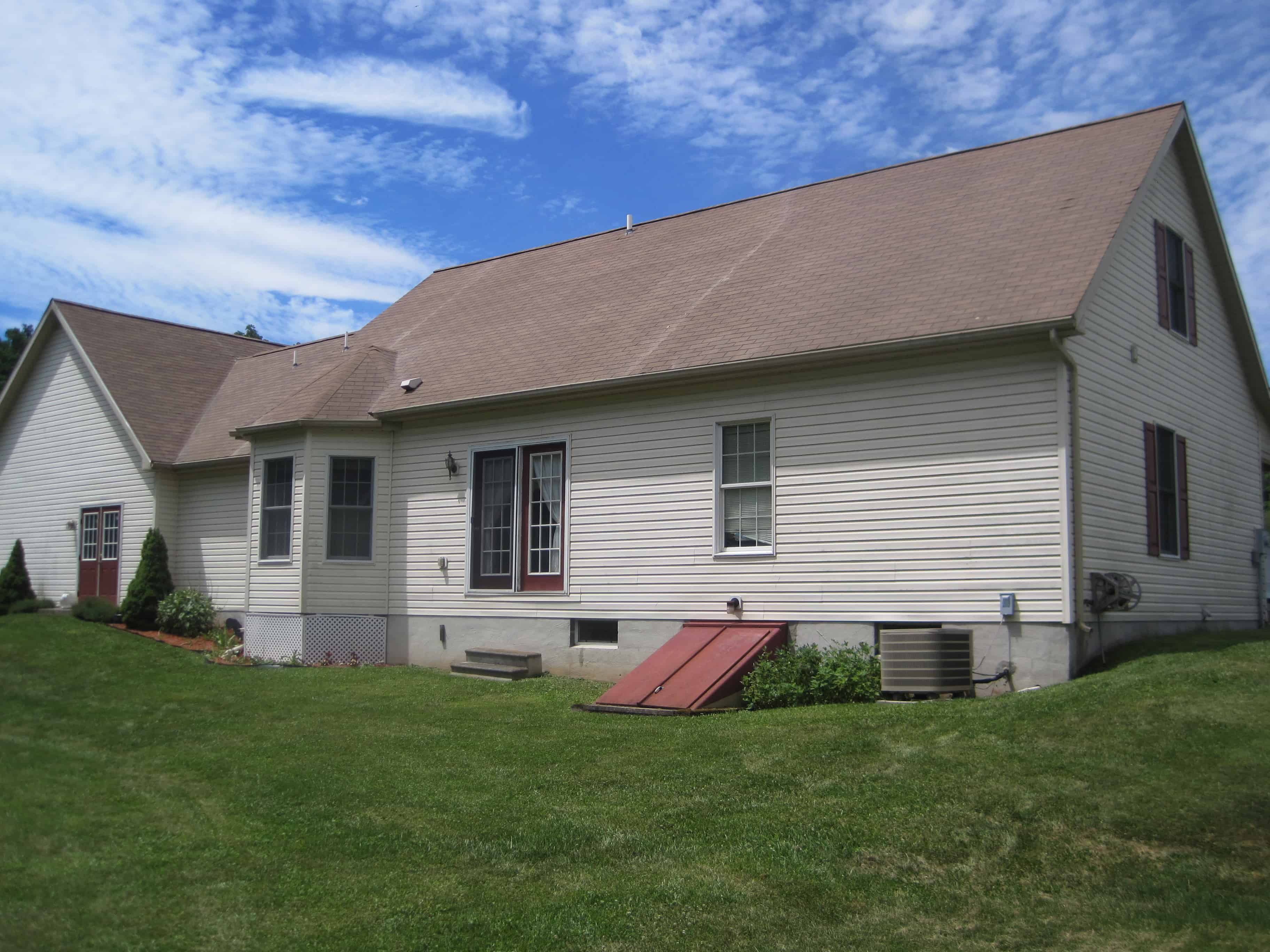 The black streaks are gone the same day and the moss and lichens are killed in the process.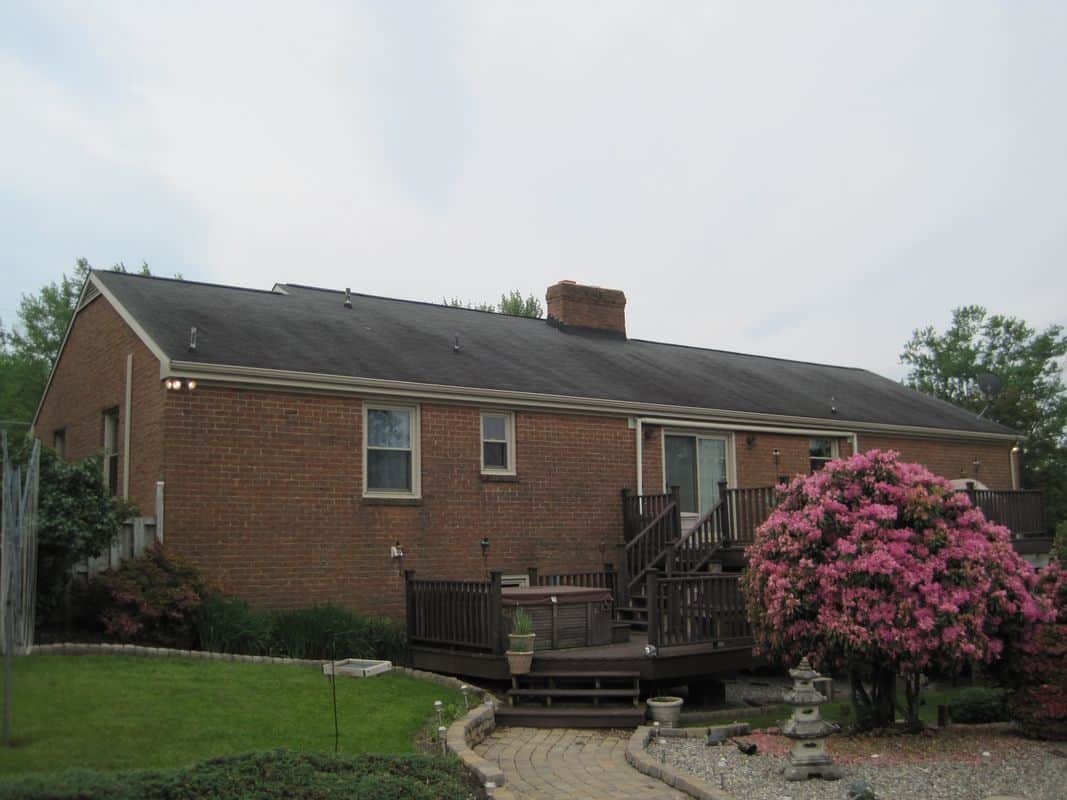 Mold on your roof can cut the lifespan of your roof forcing you to replace it sooner than you have to.
Give us a call to get it done right and do it safely!